The end of the year is coming and with it a new holiday season for the United States. Without a doubt an ideal time to learn about some of the most important traditions of the country. But What are those holidays in the United States that are not to be missed? Thinking of you, we have made a list of those great celebrations and events for you to enjoy this end of the year.
If you are thinking of spending the holiday season in this country, it is best to know these celebrations in depth. to be in the ideal place where you can spend these end of year holidays.
Prepare your winter clothes for the festivities in the United States that you cannot miss so that your study experience in this country is the best.
Thanksgiving (November 24)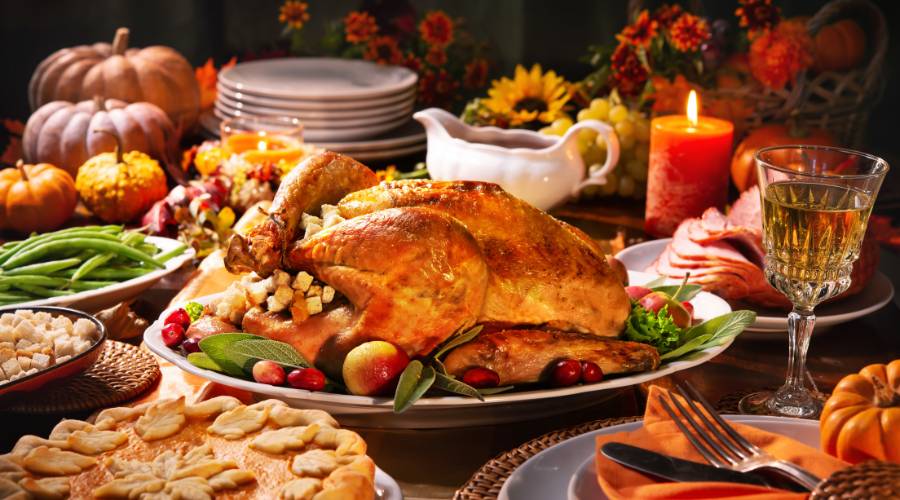 The first one you should take into account is one of the most anticipated family celebrations for Americans: the Thanksgiving.
It is always celebrated on the fourth Thursday of November and is a tradition that was established by the first president of the United States, George Washington, in 1789 and remembers the thanksgiving dinner between English and native settlers after the first harvest in 1621 after a terrible year for the first ship to arrive in the state of Massachusetts.
During this celebration you can find a friendly family to welcome you for a delicious Thanksgiving dinner which includes stuffed turkey, vegetables, mashed potatoes, apple pie and many more delicious preparations.
But if you are in New York you can see the exciting Macy's Thanksgiving parade, a three-hour parade throughout downtown Manhattan with very special guests that ends with Santa Claus and marks the beginning of the Christmas season in the country.
Black Friday (November 25)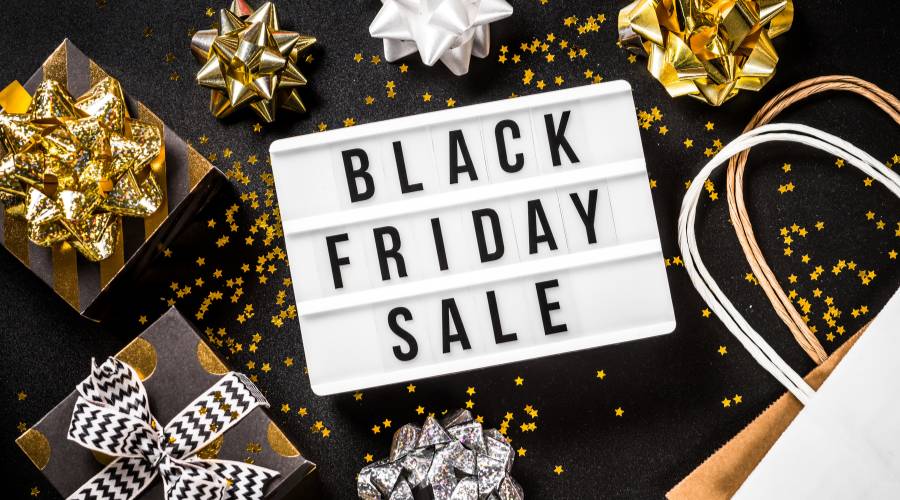 Although this is not a holiday as such, it is an unmissable event in the United States. And although the Christmas season begins with Thanksgiving, the next day the sales season in commercial establishments begins. And Black Friday is that day when prices are usually much lower.
This day is always the Friday following Thanksgiving and it is a date that many employers even give off so that their employees can be part of that purchasing force that drives the country.
If you want to get the best prices for anything you want, visit your favorite store on this day, and be careful with the great stampede of people looking for good prices.
Christmas Day (December 25)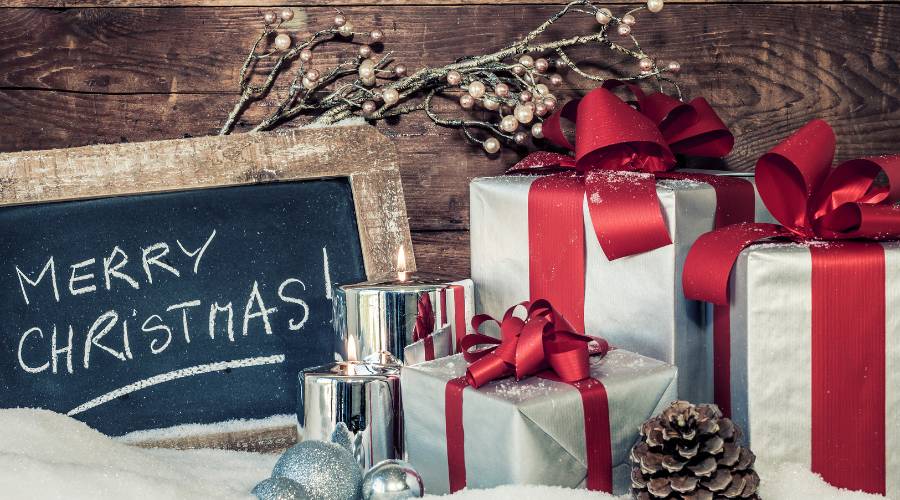 Although this day is very familiar, celebrating Christmas in the United States is a magical experience for those who experience it. And you will surely not regret spending this holiday in the country.
There is not just one Christmas tradition. The United States is full of cultures and each of them has put part of their traditions in their own celebration.. So you will find yourself with a big mosaic to make, depending on where you decide to celebrate it. But usually you can find a delicious Christmas Eve dinner with turkey and gingerbread cookies that will make you feel at home.
An event that you can experience within this celebration are the traditional Christmas Parades that take place on Christmas Day around noon. These are parades led by Santa Claus that spread happiness to all passersby They are going to see the wonderful parades that each city has.
New Year's Eve (December 31 to January 1)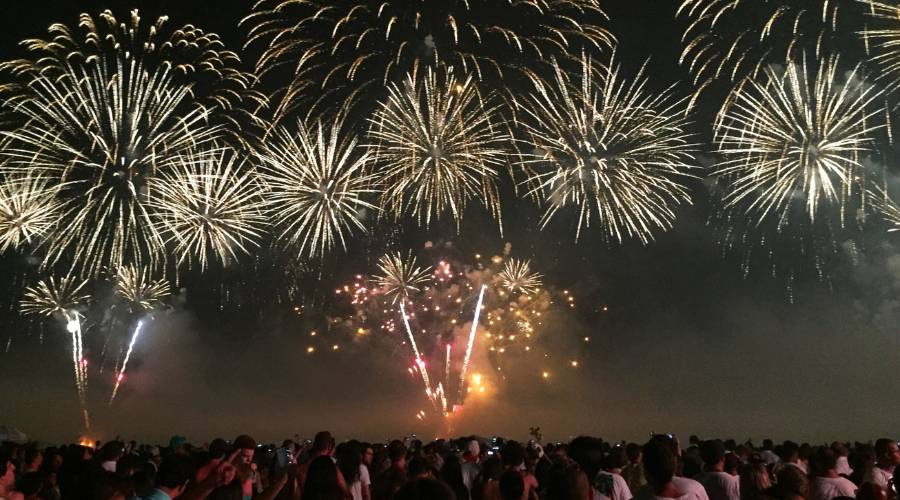 New Year's Day is always a special date, whether you spend it with your family or friends. Welcoming the new year hoping it will bring better things is very exciting..
Although in Latin countries we usually spend the New Year with our families at a very special dinner, In the United States there are thousands of New Year's parties in every place to celebrate the arrival of this new year.
One of the most exciting happens in New York, where Times Square becomes the epicenter of the most important New Year's party waiting for the sphere located in the One Times Square building to fall, announcing the arrival of a new year.
Without a doubt, this great party with the most relevant artists is an event that you cannot miss, and if you travel with your partner you can kiss them at midnight, one of the most seen traditions in this celebration.
So You already know which are the most important festivities in the United States so that you can live an end-of-year experience in style and your new year starts on the right foot.
Do you want to know the courses we have for you in this destination? Contact us here.