Are you looking for an exciting city to study English in Canada and get to know the English schools in Toronto? Toronto is the perfect place! In addition to being one of the most interesting cities in North America, Toronto is an important center of business and culture, making it an ideal destination to study English in Toronto.
toronto is located in the top 10 of the best destinations to study abroad, since it is a multicultural city, which has quality education in different schools, a cultural and very entertaining lifestyle, along with other characteristics that make it incredible to take an English program in this destination.
Keep reading our article, here we will tell you about the 5 best schools to carry out your English program in Toronto.
ILSC Language Schools, a renowned institution for your English program in Toronto.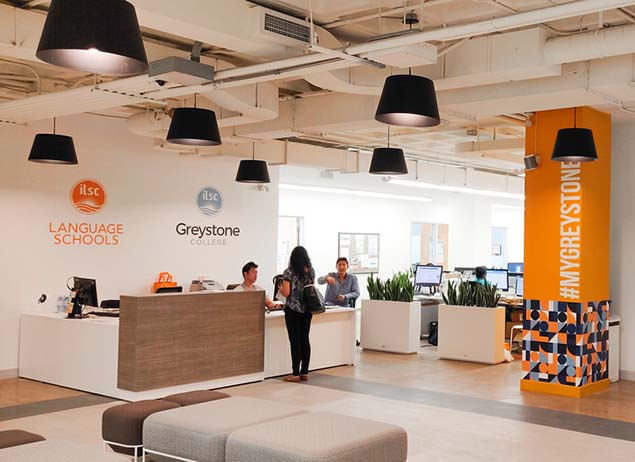 Within the different English schools to study in Toronto, this institution founded in 1991, has an excellent reputation for high-quality teaching and cultural immersion programs. They offer a wide catalog of English courses for all levels, from general English to preparation programs for exams such as TOEFL and IELTS.
ILSC offers a unique approach to learning combined, which means that students can combine English classes with cultural and social activities, which not only allows them to study English, they also have the opportunity to meet other international students, and fully experience Canadian culture.
It has modern facilities, highly trained teachers and its headquarters in the city of Toronto, it has classrooms designed to create a comfortable and effective learning environment, with a resource center where students can access study materials, books and videos to improve their English and several common areas for students, including a lounge, cafeteria and outdoor terrace.
ILAC International Language Academy Of Canada, one of the best English schools in Toronto.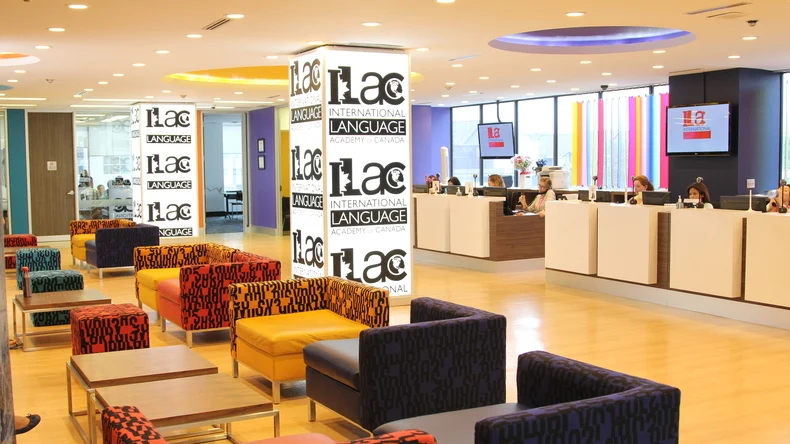 Another institution where you can take an English program in Toronto is ILAC, one of the largest and most recognized language schools in Canada, awarded numerous awards for its academic excellence and innovative approach to language teaching.
With a variety of programs such as: General English, pathway programs, business English and Coffee Work Skills Class, a space where students enjoy a coffee, while they talk and practice what they have seen in class.
Its facilities offer different services such as accommodation for students, including options in Canadian family homes, student residences and shared apartments located in easily accessible areas of the city.
Also know: 4 Places to visit in Toronto
Oxford International English Schools, recognized for its different English programs to study in Toronto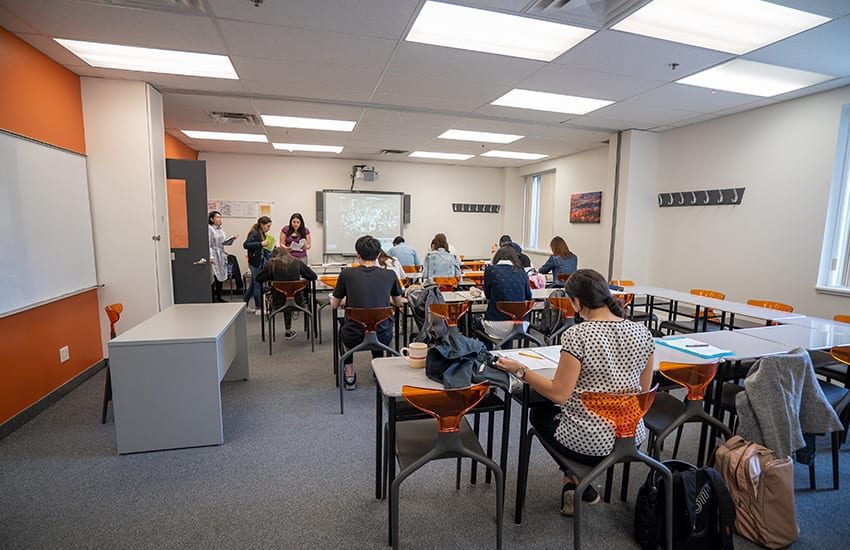 The students of Oxford International They have access to a wide variety of English courses such as: English for groups, for exam preparation in English, and even some in which you can take them virtually.
Founded in 1991, Oxford International is one of the most prestigious language schools with excellent education and academic training with an innovative approach to language teaching. Offers a wide range of services and activities for students, including accommodation in host families and student residences, social and cultural activity programs, and even visa procedures.
EC English School, a great immersive English school in Toronto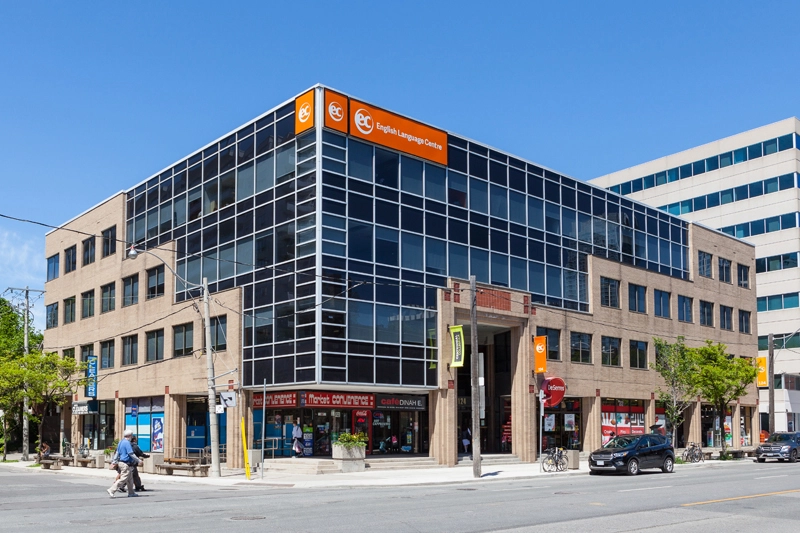 One of the best English schools to study in Toronto is EC English School, with a wide catalog of support services and extracurricular activities, is a perfect institution to do an English program in this city, which provides students with a unique and enriching experience along with some benefits at a personal, professional and work level.
Their teachers are highly trained and committed to helping students improve their English communication skills and achieve their learning goals. YesYour approach focuses on oral and written communication in real, everyday situations., allowing students to improve their fluency and confidence in using the English language.
On the other hand, EC English School in Toronto also offers an online platform for students, where they can access additional learning materials, complete exercises and practice their English autonomously.
Bayswater College, an English school in Toronto highly recommended for taking an English course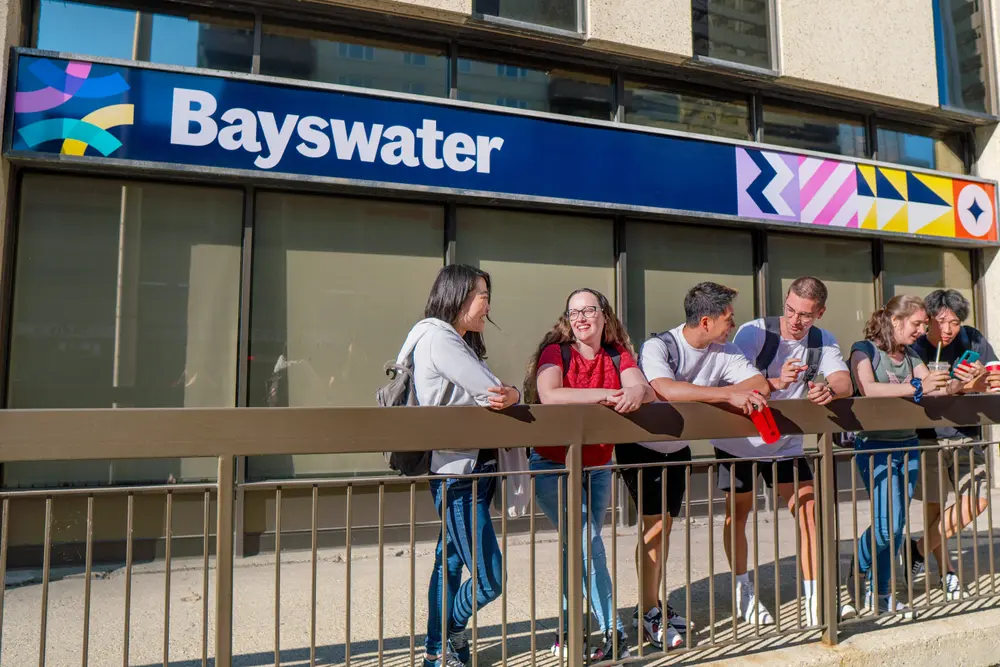 Bayswater College is a leading English teaching institution in Toronto, and it is an excellent option for those who want to learn and improve their skills in this language.
Located in the heart of Toronto, it allows students to learn about the culture and daily life in this vibrant multicultural city. Furthermore, the location of this English school allows students Easily access tourist attractions, shopping, restaurants and entertainment in Toronto.
Bayswater College teachers have a specialized training process to provide students with all the necessary tools so that learning is the most complete, and all teachers are native english speakers, allowing students to be exposed to different accents and styles of English, while they are studying it.
Being the headquarters of Bayswater College in Toronto, this account with cutting-edge technology that helps students study English, with more dynamic methodologies, as they have access to online tools and use equipment to improve their language skills.
In summary, Studying English in Toronto is a great way to improve your language skills and experience an exciting life in this city. Having globally recognized institutions, specialized in providing immersive education, with facilities equipped with technology, native and qualified teachers, make Toronto an appropriate city to study an English program.
If you want to know more about Where to study English in Toronto? At Global Connection you can get personalized advice at no cost, to make your English program in Toronto a reality, Contact us here!
If you want more people to discover this content, share this article on your social networks and become part of the Global community!