There are many popular study abroad destinations around the world, and each offers a unique experience for international students. Some of the most popular destinations include, Canada, Australia, Malta, United Kingdom, among others.
Find out here: All the destinations that Global has for you.
These destinations are known for their renowned universities, high-quality academic programs, and worldwide student communities. Additionally, these countries offer employment and professional development opportunities for international students after graduation.
Get your bags ready! In Global Connection We will give you these recommendations and tips that you should take into account before traveling to your country as an international student.
What benefits does studying abroad bring?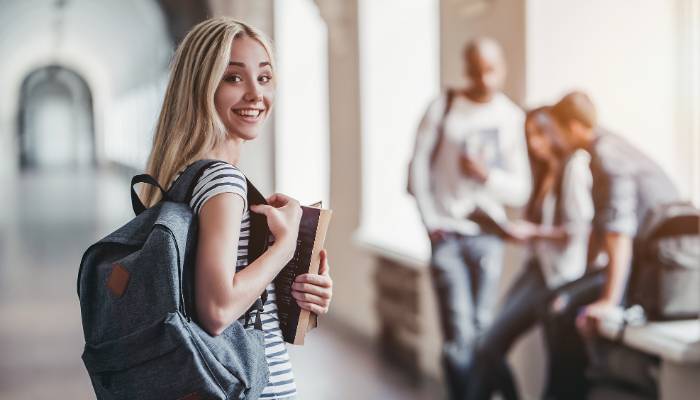 Whether you are interested in a language program, English, French, German, Portuguese, even Italian, or you want to improve your professional profile with a program of education abroad, Studying in another country can be an exciting and transformative experience for any student.
The benefits of studying abroad are numerous and go beyond just attending classes, since students who travel to carry out their study program abroad can experience cultural and linguistic immersion in an unknown environment, which will allow them to make friends or acquaintances.
In addition, you will have the opportunity to have a resume or curriculum vitae, more attractive when it comes to looking for a job.. And why not? Have a gallery of very attractive photos when you visit those tourist places at your destination.
Prepare everything you need for the trip!
Planning a study trip abroad is not the same as planning a vacation trip to the pool, this will be crucial to have an unforgettable experience as an international student.
Being clear about visa requirements and immigration policies, evaluating costs and financing options, selecting courses and universities appropriate to your interests and academic objectives, understanding how public transportation works, are some of the things you should know "by law and the other way around"
One recommendation is that you can research as much as possible about the country you are going to. Make sure you know their culture, climate, customs and even what their education is like, as you must know the requirements to study in that country, and obtain the necessary documents, even, if you want to work, be clear about what type of papers you require to be able to be hired. or hired in some job.
Purchase insurance for your study trip abroad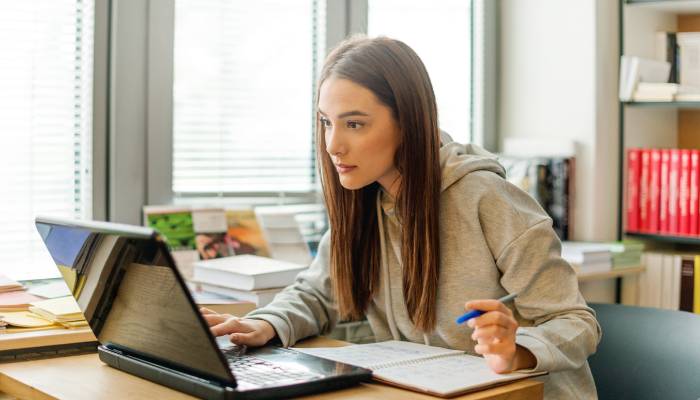 Another piece of advice we have for you is that before traveling, it is important that you obtain health insurance that covers all eventualities.. Medical care abroad can be expensive, so having insurance will give you peace of mind knowing that you will be covered in case of any emergency.
Research the health insurance options available and compare prices and coverage to find the option that best suits your needs. It is also advisable to carry a copy of your insurance policy with you and have the customer service telephone number on hand in case of emergency.
Choose the program you are going to study abroad
Choosing a language abroad or higher education program can be challenging, as there are many options available around the world. To select a suitable program, It is important to consider several key factors, such as the location of the program, the type of course offered, the duration of the program, costs, and entry requirements.
It is important to research and compare programs to find the one that best suits the needs and objectives you have as a student. You must consider the quality of the institution offering the program and even the quality of education of the host country in terms of teaching.
It is essential to review the opinions and comments of other students, as well as review the details of the accommodation and daily living support offered, it is even important to consider the level of cultural immersion offered by the program, as this can affect the quality of language learning.
Also know: Tips for traveling as a couple and studying abroad.
During the trip
Keep your important documents safe, such as your passport, visa, and credit cards. Make sure you have Internet access to stay in touch with your loved ones and to access relevant information about your destination. Know the transportation routes and the places you want to visit to avoid wasting time and unnecessary expenses.
Upon reaching the destination
It is essential to know the laws and cultural norms of the country you are traveling to and respect them at all times. Students should also be careful about their personal safety and avoid risky situations, especially in unknown or dangerous areas.
Additionally, it is advisable to stay in regular contact with family and friends at home, and to be in contact with university or program staff in case of any emergency or problem. It is also important to be flexible and willing to adapt to new ways of life and study abroad.. Learning a few phrases in the language spoken in the country and participating in cultural activities can enhance the cultural experience and make you feel more connected to the country.
Remember, traveling and studying abroad is a unique and unforgettable experience, so it is important to take these recommendations into account before embarking on this adventure.
Don't forget to carefully plan the trip, choose a study program that adapts to your needs and objectives as a student, know what you can and cannot do in the destination country, but above all, get advice from the best study abroad agency. , as is Global Connection.
Contact us for more information! And let's make your study abroad program a reality.