Road trip lovers are experts in finding the best places to take a road trip. And although these trips are very popular in the United States, road trips through Canada They also become very popular for those tourists who want the tranquility of a road trip with beautiful landscapes.
If you do English course in Canada and you like road trips, it is very likely that you are looking for a good road trip to do on any weekend you have available.
That is why today in Global Connection we show you those road trips through canada unforgettable ones that your traveling soul will love.
The Trans-Canada Highway, one of the road trips through Canada par excellence
Although in the United States there is the mythical Route 66 that crosses the country from Chicago to Los Angeles, in Canada there is also a highway that crosses the country from coast to coast.
This is the Trans-Canada Highway, one of the largest national highways in the world, with a total of 7821 kilometers ready to be traveled by citizens and visitors of the Great White Giant of the North.
Honestly, if you want to see the entire country on a road trip, this is the ideal route, as it crosses 10 provinces of the country and passes through some of the most important cities in the country such as Ottawa, Montreal, calgary either vancouver.
If you want to enjoy this road and all the places it has to visit, you can reserve about two weeks to enjoy this beautiful trip in one of the most famous road trips through Canada.
The Sea to Sky Highway, the most beautiful settings in the Rocky Mountains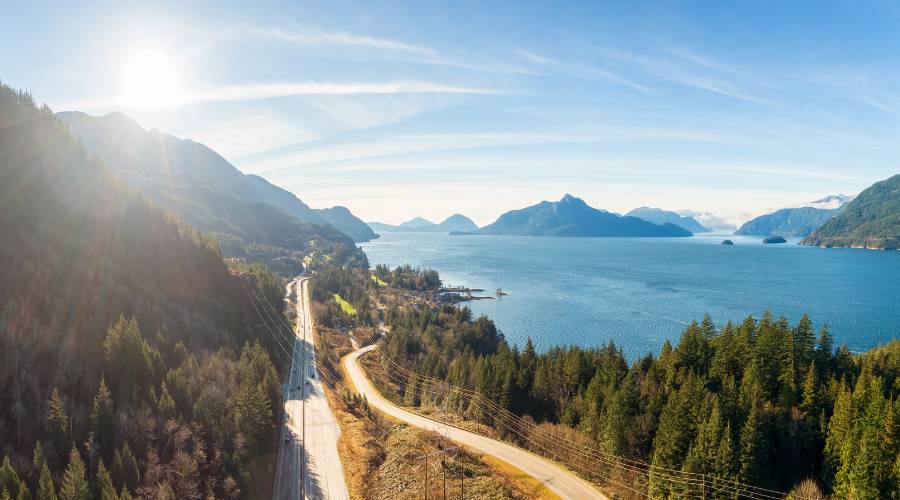 Although this road is not as long as the previous one, it may well be one of the road trips through canada prettiest of all. And if you are doing your English course in Vancouver, you can make this trip without any problem and as many times as you want.
As we already said, this route is not that long, as it is actually only 162 kilometers long from Vancouver to the final destination in Pemberton, a city between the famous Canadian Rockies.
In this beautiful road trip through Canada It will take you from the coast of Vancouver to the sky over the great mountains of the range. Of course, passing through several places full of unparalleled beauty such as the Tantalus viewpoint or the Shannon Falls park.
The Cabot Trail, visit one of the islands of Nova Scotia
If you decide you want to make a English course in Halifax, you can live this adventure for one of Nova Scotia's most visited roads: Cabot Trail.
This is a route of almost 300 kilometers that goes around the island of Cape Breton, on the country's Atlantic coast. Following this route you will be able to see beautiful landscapes of the island's vegetation combined with the incredible sea coast that makes a very attractive contrast of colors.
Furthermore, within this route you can find the Alexander Graham Bell National Historic Site. A beautiful site where you will understand more about the history and mind of the inventor of the telephone.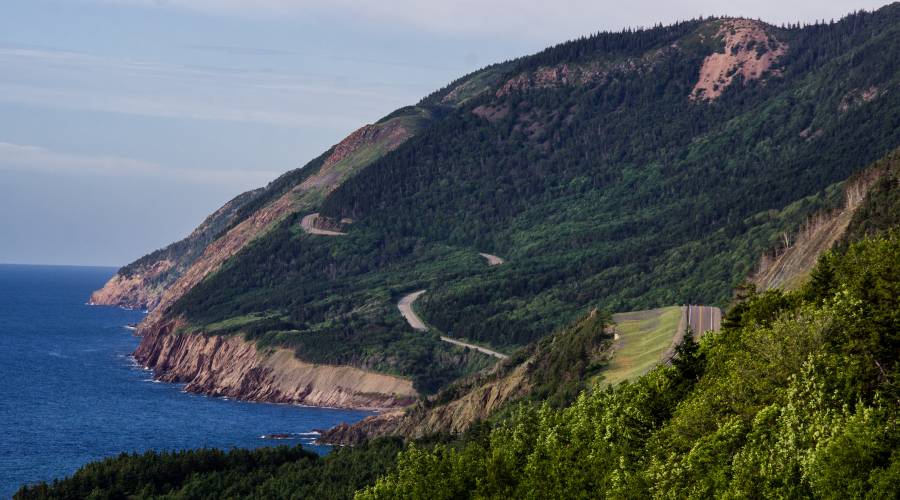 Okanagan Valley, Roadtrips through Canada to eat well
If you are one of those travelers who combine a good road trip with delicious meals, this is the ideal road for you: a non-traditional road where you will know excellent places to eat: Okanagan Valley.
A route that will take you through popular, traditional, family restaurants, spectacular vineyards and even an artisanal goat cheese cheese factory.
On this route, the most daring palates will be able to have fun getting to know the great gastronomic offer of the valley while getting to know the spectacular landscapes of the province of British Columbia.
So if you decide to make a English course or do your higher studies in Canada, you can add these trips to your itinerary so you don't miss out on these beautiful settings.
Do you want to know more about our programs? Contact us here.