Make your studies abroad and learning a language is synonymous with adventures, new friendships, knowledge, learning and many more things that turn your trip into an unforgettable experience, which you will want to remember for a lifetime.
That is why we bring you the following tips, so that nothing escapes you! And you can without problem remember and share your moments lived in the abroad.
Send a postcard of the destination where you are doing your studies abroad
It seems like something too old to do and you may have only seen it in movies, but it is undoubtedly a very nice detail for those who are waiting for you.
Of course, write on the back the date, time and some description or comment about your impression of the city and country you are in. As the years pass, you will thank life for having done so because it will not only remind you of the destination you visited but also your impression and opinion at that moment.
Look Everything you need to know to study abroad.
Take selfies in iconic places of the place you are visiting
The selfie trend in photography is simply great, since you don't need another person to take a photo of you, but you can take it yourself without any problem.
And there is no better way to have evidence that you were in that place than a selfie to immortalize the moment.
Pose for your own camera next to the sites of greatest tourist interest, history and fame!
Get lost in the city!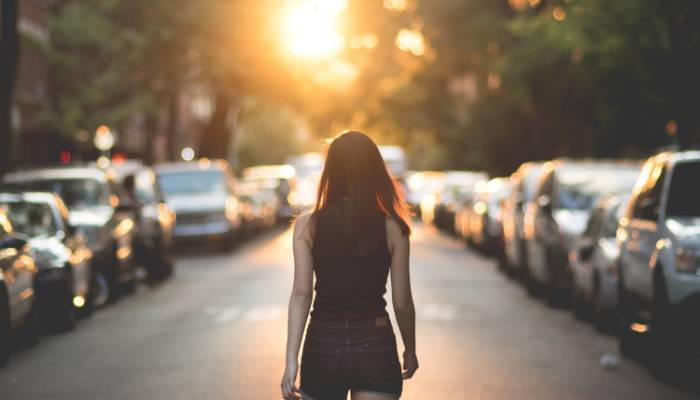 It may sound a little strange, but to get to know your destination city very well you must get lost in it.
There is nothing better as a tourist than exploring on your own and experiencing moments of excitement looking for your way back. Furthermore, sometimes the best things to know are not only found on a map or tourist guide but on the streets, exploring and discovering. Awaken your adventurous spirit and get lost in the city!
Known How to plan a study trip abroad.
Eat where the locals eat.
Don't take too much risk by spending money in places or restaurants where you don't see movement of people and don't find a rating (at least online).
The locals in your city surely know the best places to eat without having to risk your finances.
Ask people in the city about the most recommended places to eat, try new dishes and Enjoy the gastronomy of your destination abroad to your heart's content.
Don't forget to visit the souvenir shop where you can buy a souvenir of the place
Usually in these stores you find many things native to where you are, but take the one that has caught your attention the most and associate with your journey.
Once you have arrived home, look for a special place on your table or "place of memories" to display it so you don't forget the wonderful experience of learning and study abroad.
Not only will it remind you of the best moments of your trip, but it will also motivate you to continue traveling and learning about new cities.
Contact a Global Connection Counselor to begin your travel process.