What better way to learn English than to surround yourself with native speakers and immerse yourself in their culture? In New Zealand, you will have the opportunity to do exactly that.
Interacting with local Kiwis, exploring their customs and participating in cultural events will provide you with authentic learning that goes beyond textbooks. In addition, the relaxed and friendly attitude of New Zealanders will make you feel at home while you take an English program in this destination.
Study English in New Zealand It is not just about acquiring language skills; It is a complete experience that will change your life.. You will develop confidence in your ability to communicate in English, meet people from all over the world and live in a country that offers a perfect balance between education and fun.
So, if you are ready for an educational trip in a destination like this, stay with this article to learn about the different programs and schools to take an English course in New Zealand.
The land of the Kiwis Why study English in New Zealand?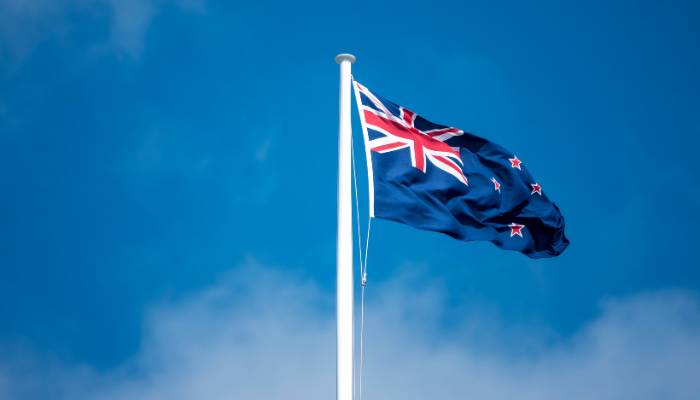 Studying an English program in New Zealand is a decision that will surely change your life. Although there are multiple reasons why you should study and improve your level of English, We will share just 5 that can help you understand why you should study English in New Zealand?
World-class education with a high quality seal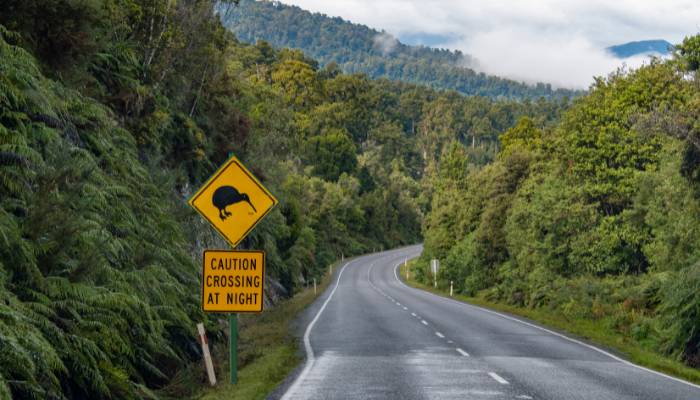 New Zealand is home to educational institutions that offer high-quality English programs. From leading universities to specialist language schools, you'll find a wide variety of options to meet your academic goals.
English plus culture A perfect combination!
Nothing boosts your language learning like being surrounded by native speakers. New Zealand gives you the opportunity to interact daily with local people, allowing you to hone your English communication skills in an authentic way.a, and being able to immerse yourself in Kiwi culture will give you a unique perspective on life in the country and help you understand the expressions and linguistic subtleties of this destination.
Variety of Programs for All Levels
It doesn't matter if you are a beginner or already have an advanced level of English, New Zealand has programs for all levels. From intensive English courses, general English, English for academic purposes, business English, to specialized programs, which include classes focused on your field of interest, so ultimately you will find the perfect option to learn.
Its landscapes go well with its education
Studying in New Zealand is not only an educational experience, but also an opportunity to explore spectacular landscapes and take part in outdoor adventures.
Places like: Milford Sound, the Southern Alps, the Bay of Islands, Geothermal Wonders with incredible lakes, and the City Gardens, await you to practice your level of English in different cities in New Zealand.
A friendly destination for international students
Student safety and wellbeing is a priority in New Zealand, you will quickly feel integrated into the community, regardless of your country of origin. In addition, educational institutions offer support services to international students, which will allow you to adapt without problems and make the most of your time in the country while taking a course. of English in this destination.
Also know: How to study in New Zealand in 5 steps
English schools: Quality options to study in New Zealand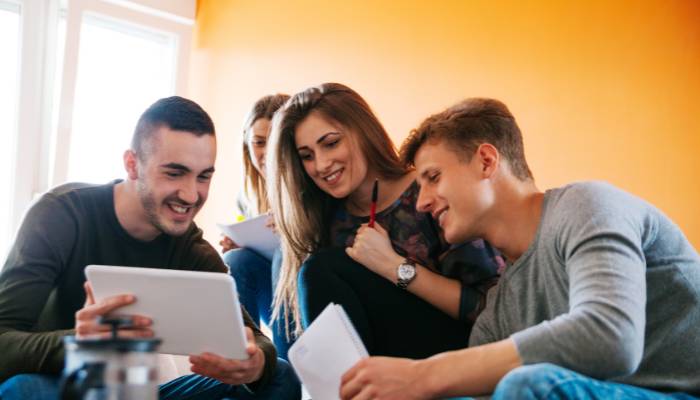 In cities like Auckland, Wellington, Christchurch Among others, there is a wide range of English schools, which are designed for all types of students, offering high-quality programs that will definitely allow you to improve your linguistic level in this destination.
Whether your style is urban, located in the middle of the city center, or you lean toward a more relaxed atmosphere, New Zealand has various alternatives so that everyone can enjoy what this destination has for you.
Choose the school for you! Meet Southern Lakes English College (SLEC)
Considered one of the main educational institutions to study English in New Zealand, SLEC has developed a pedagogical approach based on practical communication.
With the firm determination to provide international students with a dynamic learning experience, the school relies on highly trained professionals and maintains small class sizes to provide personalized attention to each student.
Regarding the facilities and campus, SLEC guarantees a modern and equipped environment that ensures a high-quality learning process, taking advantage of audiovisual and multimedia technology, as well as access to a wide variety of study resources.
Courses available at Southern Lakes English College (SLEC) include general English programs, test preparation, academic English education, and group classes with specific teaching methodologies.
What are the benefits of choosing Southern Lakes English College (SLEC) for your English training?
SLEC's pride lies in its ability to provide small study groups and individualized attention, which significantly accelerates the development of language skills. In addition, the school encourages the practical use of English in real contexts, through activities and outings organized for students.
This combination of personal approach and practical experiences makes SLEC an exceptional option for those who want to not only improve their English, but also experience it fully.
A school with history: New Zealand Language Centers (NZLC)
When it comes to learning English in an inspiring environment, New Zealand Language Centers (NZLC) stands out as a leading educational institution in New Zealand. With its specialized focus on teaching the English language to international students, NZLC has gained recognition for its academic excellence and commitment to student success.
NZLC excels in offering a variety of English programs to suit your needs and goals. From general courses to preparation for international exams such as IELTS and Cambridge English, as well as academic English classes and specialist focuses such as Business English, NZLC has a wide range of options to choose from.
Why study at New Zealand Language Centres?
Pedagogy at NZLC is characterized by a communicative and dynamic approach that promotes the holistic growth of language skills. More than memorizing grammar rules, at NZLC you will immerse yourself in practical situations of language use, encouraging natural and effective acquisition of English.
LSI: where studying English is a unique experience
The primary focus of this English teaching institution in New Zealand is on promoting essential language skills, such as listening, speaking, reading and writing, through interactive dynamics and everyday situations.
LSI uses technology and multimedia resources to enrich the learning experience and stimulate the active participation of its students during classes. Through small groups and personalized attention, students have the opportunity to practice and increase their linguistic competence effectively.
Within the educational offer of this English school in New Zealand, there are varied courses: from business-oriented English to general English programs to strengthen communication skills in all facets of the language. In addition, preparation classes for international exams, such as IELTS and Cambridge English, are taught, along with academic English modules.
Why choose LSI to study English in New Zealand?
LSI's hallmark lies in its tailored approach and the unique attention it provides to each student. The institution aims to create an educational and academically supportive environment that enables international students to experience comfort and confidence as they hone their language skills.
This approach extends beyond the classroom, through extracurricular activities that the English school in New Zealand organizes, further enriching the educational experience.
Christchurch College of English: The school with dynamic learning
Christchurch College of English is an English educational institution distinguished by an approach that prioritizes communication and practicality in its teaching, the school provides its students with an educational experience under classes where participation is essential.
Highly competent teachers use interactive teaching methods that encourage active student participation and foster the growth of language skills that raise each student's level of English proficiency.
The institution has different libraries, which contain a wide selection of learning resources, books and audiovisual materials to complement the education of students.
Common areas are also present, providing meeting spaces where students can socialize and practice English in a "more natural" environment.
In terms of educational programs, this English school in New Zealand offers a diverse range: from general English courses to preparation programs for international exams, such as IELTS and Cambridge English.
Also know: How to get a visa to study in New Zealand in 5 steps?
The University of Waikato, where you can study English in an academic and intellectual environment.
Study the English language in University of Waikato in New Zealand provides a wide range of benefits for international students. In addition to its academic environment, this institution stands out for its innovative approach to teaching English.
At this university, students will have highly trained teachers and programs designed to meet the individual needs of students in the field of English. This ensures effective learning and notable progress in general language skills throughout the English courses offered by the University of Waikato.
International students will have the opportunity to immerse themselves in a multicultural experience, facilitating the creation of international ties with peers from various corners of the world.
Situated in a stunning natural setting amidst New Zealand landscapes, the university also gives students the chance to explore spectacular scenery and take part in outdoor activities while studying English at the University of Waikato.
Among the programs that this institution offers include:
General English programs.
Preparation for international exams such as IELTS.
Academic English programs for students interested in accessing higher education.
English programs with specialized focuses, such as English for business or English for professionals.
If you choose this university, you will have the opportunity to: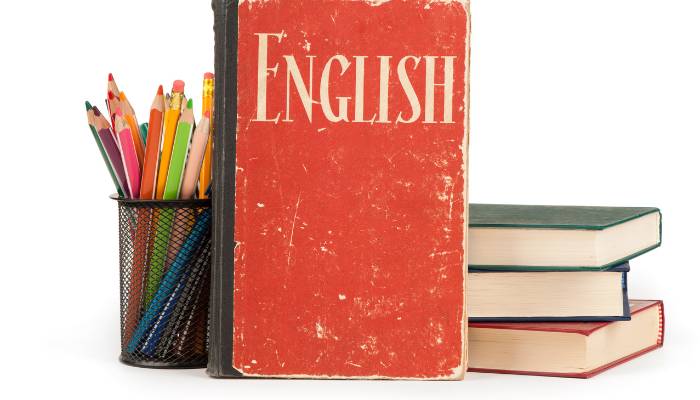 Immerse yourself in a high-quality academic environment and at the same time enjoy an exceptional natural environment.
Here, educational excellence merges with the beauty of the landscapes, providing you as a student with an experience that very well combines the learning process with the exploration of New Zealand nature.
In short, New Zealand is a standout destination for those looking to hone their English proficiency in a world-class, immersive environment.
The multiple alternatives that this country offers range from outstanding educational programs to highly qualified teachers and cutting-edge educational tools.
Whether your interest lies in getting to know New Zealand culture or in preparing for entry to higher education, or even in enhancing your language skills for future job opportunities, by learning English, these educational institutions guarantee you a transformative experience.
In New Zealand, studying English becomes a door to a world of possibilities and personal growth.
Study in New Zealand now! Visit our page and Schedule an appointment with one of our advisors at no cost, so you can learn more about your study project in this destination.