vancouver It is one of the most important cities in Canada, and also, it is one of the most beautiful cities in the country. There are many impressive places in Vancouver and historical points of great value that are worth visiting, if you want to do an English course in Canada or a higher education program in this city.
From nature parks, historic neighborhoods, and popular viewpoints, Vancouver has a long list of places that a foreign student can add to their itinerary.
And in Global Connection We will show you five places in Vancouver that you should visit during your study trip, join us.
Stanley Park
Stanley Park is one of the most popular places to visit in Vancouver. With more than 400 hectares of extension, This park is a perfect place to enjoy nature, have a picnic or take a bike ride.
It also has an aquarium, botanical gardens, and an impressive suspension bridge that offers spectacular views of the city. Don't miss the opportunity to visit this beautiful park during your stay in Vancouver.
Capilano Suspension Bridge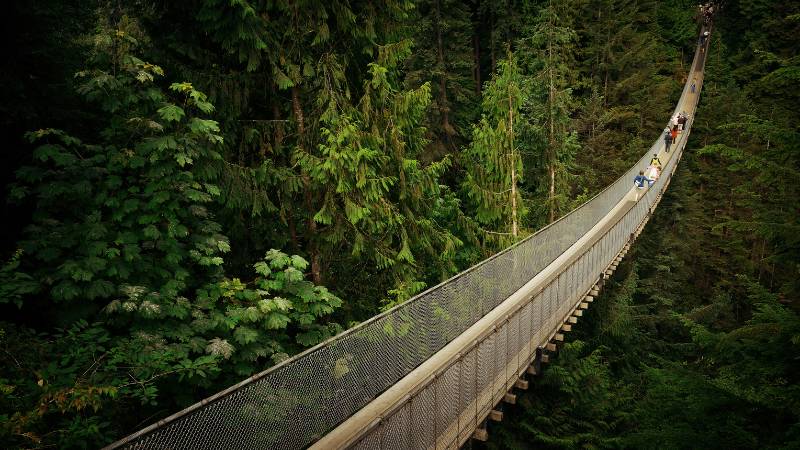 If you like strong emotions, you cannot miss visiting the Capilano suspension bridge. This bridge spans the Capilano River at a height of 70 meters and offers a stunning view of the surrounding forest, not allowed for cardiacs.
In addition to the bridge, there are also a series of trails and corridors, which will take you through the forest and allow you to enjoy the local flora and fauna, in case you need to take a break after visiting the bridge.

Also know: What is the cost of living in Vancouver?
Granville Island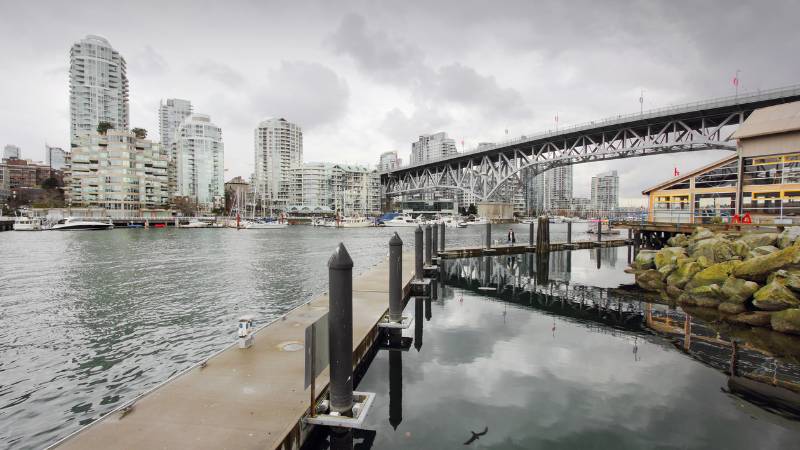 Granville Island is a unique place in Vancouver. It is a small island located in the center of the city that has a public market, shops, restaurants and a large number of cultural activities..
The public market is especially interesting, offering a wide variety of fresh foods and local crafts. Besides, You can enjoy live theater and music shows on the island.
Gastown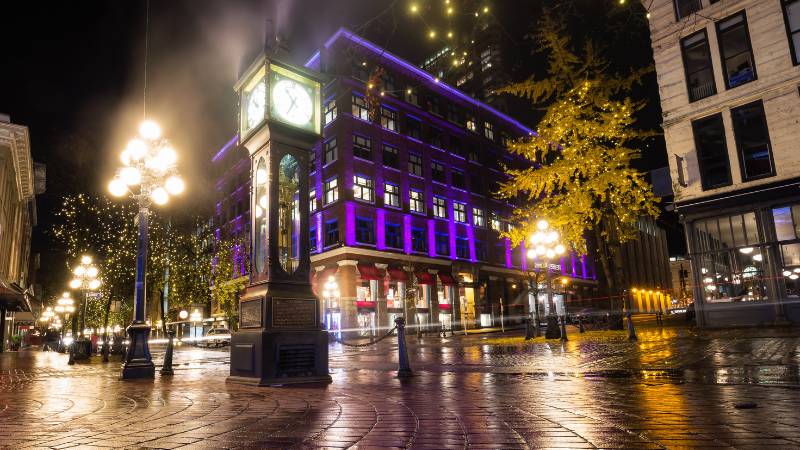 Gastown is the oldest neighborhood in Vancouver and is full of great stories and unique spaces to discover. It is known for its cobblestone streets, old buildings and gas streetlights that help it preserve its classic architecture..
This neighborhood is the perfect place to walk and enjoy the architecture and history of the city. Besides, There are plenty of shops, restaurants and bars offering a unique Vancouver experience.
Vancouver Lookout
If you want to have a panoramic view of the city, you cannot miss the Vancouver viewpoint. This viewpoint is located in the city center and offers 360-degree views of Vancouver and the surrounding area.
From here you can see the port, the mountains and the city's skyscrapers. It is a perfect place to take impressive photos and enjoy the view..
In conclusion, Vancouver is a city full of interesting and exciting places to visit. Don't miss the opportunity to visit these five emblematic places while doing your English or higher education program in this destination,
Do you want to know more about our programs in this city? Contact us here.