So you have decided that you want to do your study trip to the United Kingdom and you want to have a full British experience. Well, apart from visiting the most emblematic places of the place, you should also know the foods of the United Kingdom that are not to be missed to have that experience you are looking for.
No study trip is complete if you don't give it a chance to try the country's typical cuisine.. And the topic of what we can call "typical food" is not only in exotic countries, all destinations have several unmissable signature dishes.
English Breakfast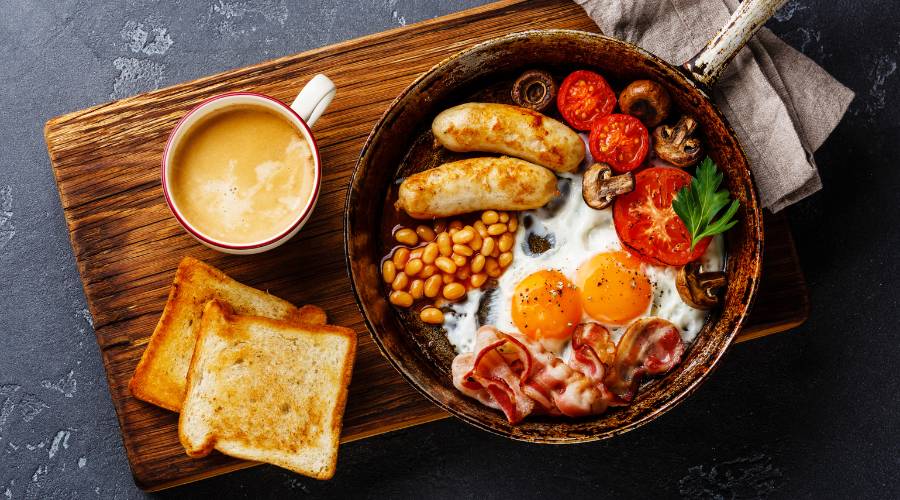 The days always start well with a good breakfast, and this is something that the English have very well thought out. But the English breakfast is very different from an ordinary breakfast.
An English breakfast has bacon, white beans, black pudding, eggs, tomatoes, fried mushrooms and baked potato.
Maybe it's a little different from what you're used to eating for breakfast. But it is the most traditional way to start the day.
Look for an English Breakfast in the mornings and always accompany it with a good cup of tea to start your days on the right foot.
Fish and Chips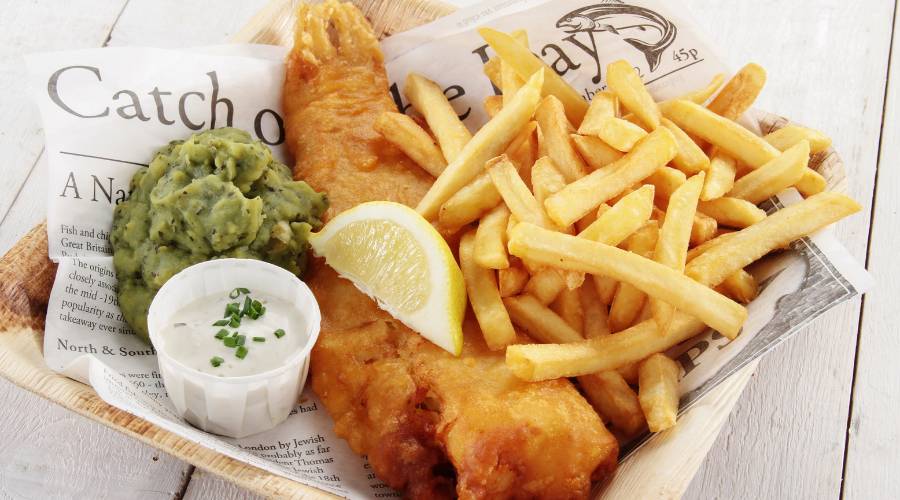 That is why today at Global Connection we will tell you some things to keep in mind on your study trip.
There is no country that does not have an ideal fast food to enjoy in the summer. And in the case of the United Kingdom, you must try the delicious Fish and Chips.
The dish is a fresh fish fried and breaded with a large amount of thick fries accompanying This preparation is usually accompanied with salt, vinegar or simply your favorite sauce.
You can order a Fish and Chips and enjoy a short summer on the beaches of Brighton and Bournemouth in the south of the country, you will not regret.
Sheppard's foot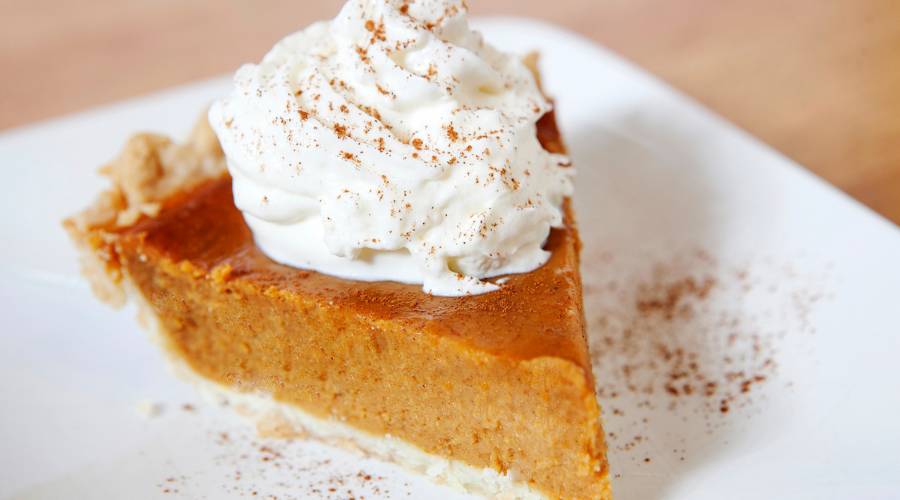 In the 19th century, a preparation appeared that ended up being one of the typical dishes of the United Kingdom, especially in the rural areas of the island: Sheppard's foot (which translates shepherd's pie)
This preparation is about a layer of minced lamb with baked mashed potatoes and cheese. A quick and very well seasoned preparation that never disappoints.
There are also variants to this preparation: if it is made with fish it is called Fisherman's pie, and if it is made with beef it is known as Cottage Pie.
The famous English tea.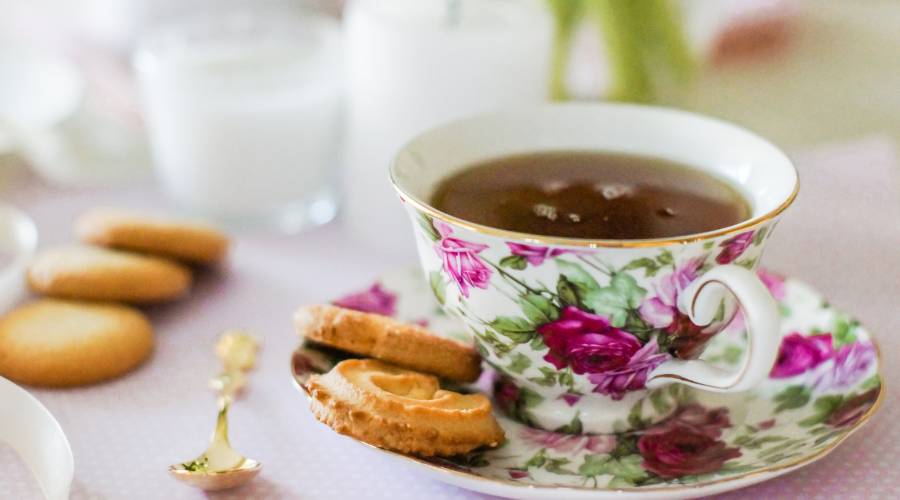 At around 5 in the afternoon, you cannot miss tea time to try this very famous tradition of the English people whose history dates back to the years of the Industrial Revolution.
When the workers came home after a long day of work, they arrived very hungry and their wives would wait for them with a cup of tea and a sandwich to calm their cravings. Working conditions in England today have changed, but the tradition remained.
A cup of tea is usually served along with some pastry or bakery to accompany the delicious flavor.
Remember to always be ready at this time to have a cup of tea and liven it up with a good conversation with one of your colleagues.
Haggis
There are also dishes for those with a brave palate for strange preparations.. If you visit Scotland, you must give yourself the opportunity to try its signature food: Haggis.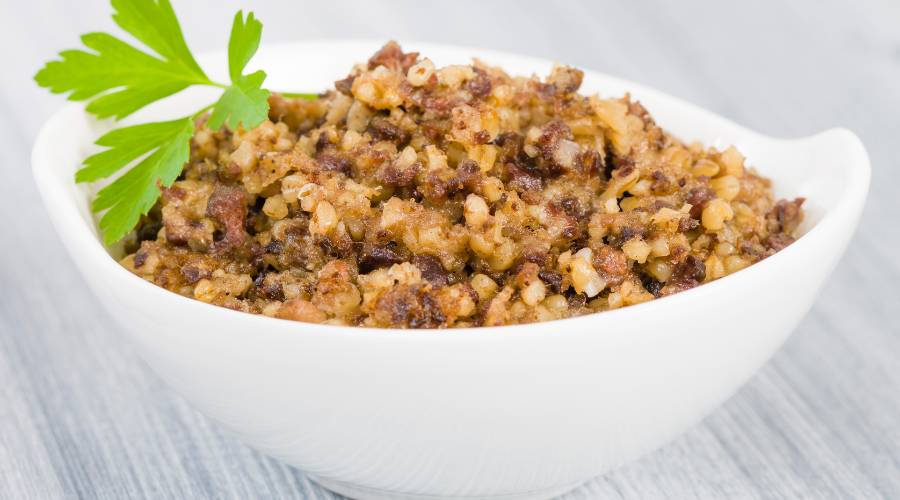 The preparation honestly sounds quite unusual: it is lamb viscera (lung, liver and heart) with onion, flour and spices that are stuffed in a bag made from the stomach of the lamb and which is cooked for hours until it reaches its ideal doneness. .
It sounds quite strange, but it doesn't hurt to try it at least once. Are you willing to try it?
With these preparations we guarantee that you will have an interesting experience with UK food during your study trip. Yeah You want to travel to the United Kingdom and try these preparations, why not do it while taking an English course? With Bayswater College you can do your course in cities where you will find some of these foods. Learn more about their promotions here.