If you are looking for a unique and enriching experience to study abroad, Australia is the destination you need. In addition to its incredible natural beauty and friendly lifestyle for international students, this country offers a wide range of options for those who wish to undertake a English course or venture into a higher education program.
Studying in Australia is not only the opportunity to have a quality education, it will also allow you to have some benefits, such as the possibility of working. Keep reading this article, we will give you a guide on how to study in Australia, from your visa process, where to study English, the universities, colleges or institutions for your English or language program. higher education, to some of the best jobs you can apply for while studying in Australia.
Step 1: Requirements according to your study program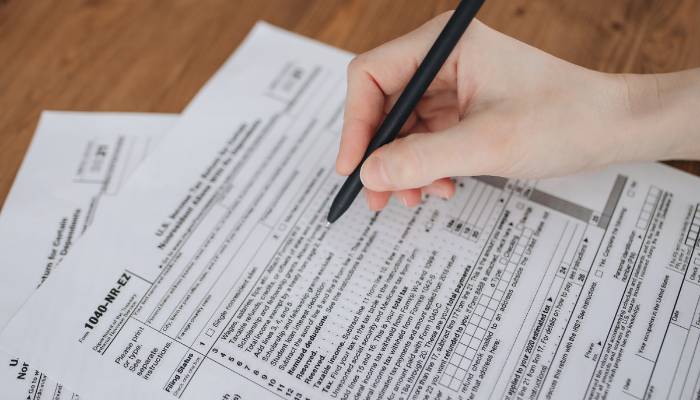 If you are thinking about taking an English course in Australia, you must take these requirements into account:
You must have a student visa, a vital document to be able to study English in Australia. The options that this destination offers international students are: Student visa, whose application is made online, and at the end the biometric data programming must be carried out, through a appointment at the CCBA (Biometric capture center for Australia), and undergo medical examinations if your program will last more than 5 months.
Another type of visa that you can apply for is student visa with dependent, or perform a student visa extension processKeep in mind that applying for these types of visas can be done virtually.
Read also: How to get a student visa for Australia: Know the types, requirements and costs as a Colombian.
Other requirements that you must take into account for your English program in Australia is to have the enrollment in one of the schools you have chosen, have and demonstrate an appropriate level of English, Depending on the course you have enrolled in, demonstrate financial solvency and obtain health insurance, so that you are covered in case of illness, accident or other medical emergencies, while you study in Australia.
Now if what you want is power study a higher education program in Australia, Keep in mind that for each college and university, they have a list of requirements that may vary. However, these are some general documents and requirements that you should keep in mind:
Diploma of your last degree obtained.
Transcript sheet or document that demonstrates your undergraduate grades (if you wish to study a postgraduate degree).
Transcript sheet or document that demonstrates the grades of your studies in grades 9, 10 and 11 (if you wish to study an undergraduate degree).
Certification that demonstrates your level of English (TOEFL, IELTS, DELF among others)
Motivation letter (Personal Statement)
GMAT exam, work experience or portfolio (Only in some cases).
Step 2: Choose your study program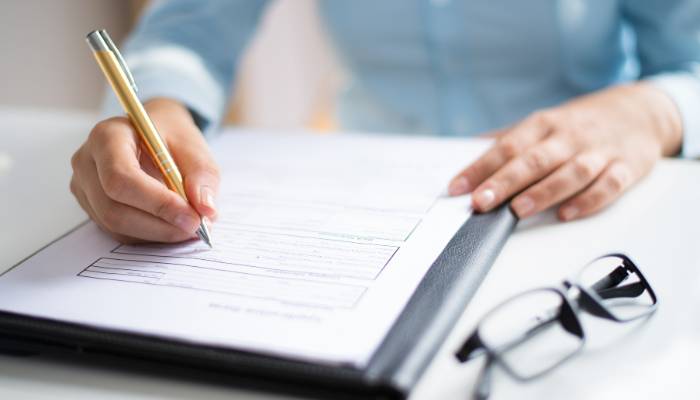 As we mentioned before, you can choose between an English course or a higher education program. Therefore, it is important that you choose which program you want to study in Australia will do?
Study English in Australia
Australia is recognized for its high quality of education, along with different educational institutions, very important worldwide, with headquarters in cities such as: Sydney, Melbourne, Brisbane, Adelaide, Perth, Gold Coast, Noosa, Byron Bay and Cairns.
This country offers a multicultural environment that will give you the opportunity to practice English in real situations and immerse yourself in a unique cultural diversity. Additionally, Australia is known for its beautiful natural environment, from beaches to stunning landscapes.
Among some of the best English schools in Australia, you can find: ILSC, Navitas, Greenwich, Lexis and UEC, in which you will have English programs such as: General English, Patway, English for exam preparation, business English, among others.
Also know: Where to study English in Australia: Know what you need for your study trip
Study a higher education program in Australia
If you decide to study a higher education program in Australia, you will be able to count on different advantages. Firstly, the different institutions have a research and practical approach applied to the vast majority of their educational programs., Australia offers a wide variety of study programs in various disciplines, giving you the opportunity to choose from a range of academic options. Additionally, education in Australia focuses on practical learning and the acquisition of skills relevant to the labor market., which increases your opportunities for employment and professional development.
In Australia you will have the possibility to choose between a college or a university, to carry out your studies. Keep in mind that between these two types of institutions, none is better than the other, since studying at a college or university has the same international recognition.
College programs tend to last 3 years, and upon completion they grant certificates in areas: technical, technological and specialized. And regarding universities, the duration is a few more years, depending on the program you have chosen, and offer certifications in: academic undergraduate degrees, master's degrees and doctorates.
Some of the best colleges in Australia are: Greenwich College, Shafston College, in which you can carry out some programs focused on areas such as: Design and creative arts, Health and social care, Information technology among others.
And regarding universities, some of the most recognized in Australia are: University of Sydney, University of New South Wales, Monash University among other. Where you can find programs like: Graduate certificate in Culinary Nutrition Science, Master in Architecture, Bachelor Degree Banking and finance, Diploma Emergency Health Care among others.
Within higher education in Australia, there are a number of courses known as VET, (Vocational Education Training) and TAFE (Technical And Further Education) that allow the international student to learn a series of knowledge, with a practical approach, that is, teach skills in a specific area, that allow you to perform better in a job.
Step 3 Choose the city where you can study in Australia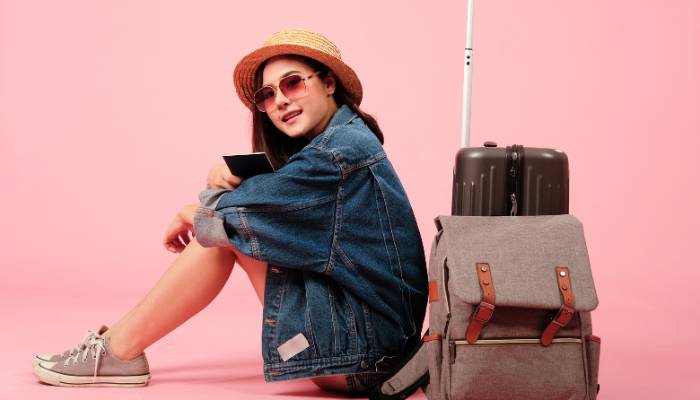 When choosing the city where you will study an English or higher education program in Australia, You must keep in mind if the institution and said program you chose is located in that city, as it will allow you to better organize your study trip to Australia.
Melbourne
Known as the cultural capital of the country, Melbourne It has a wide list of educational institutions, from world-class universities to specialized colleges. In addition, the city offers an urban environment with a high quality of life and a large number of cultural and entertainment options. Melbourne also stands out for its focus on innovation, entrepreneurship and the creative industry, which will provide you with numerous professional development opportunities when studying in Australia.
Sydney
The emblematic Australian city has a striking urban life, with iconic beaches, impressive parks and a wide variety of cultural and recreational activities. Sydney stands out as a global center of business and entrepreneurship, providing numerous professional opportunities and international connections, so studying in this city means combining a first-class education with an exciting lifestyle in a unique dynamic and multicultural city, to carry out your studies in Australia.
Brisbane
This city stands out for its relaxed and friendly atmosphere, lor that provides students with a conducive environment to undertake an English course or higher education programme.
Brisbane It is known for its focus on innovation and entrepreneurship, with a large number of startups and opportunities for professional development, it is surrounded by beautiful natural landscapes, such as beaches, mountains and national parks, which will give you as a student the opportunity to Explore and enjoy the outdoors while studying in Australia.
Perth
Within the different cities to study in Australia, Perth, It has prestigious educational institutions that offer a wide range of high-quality academic programs.
This city has opportunities where you can collaborate on cutting-edge projects in various industries. Additionally, the city offers a thriving cultural scene, with festivals, museums and a rich gastronomic diversity.
Gold Coast
Famous for its beautiful beaches, it is an attractive destination to study in Australia, with a variety of renowned educational institutions offering a wide range of academic programs. Gold Coast offers you a unique combination of education, relaxed lifestyle and exciting opportunities in one of Australia's most attractive regions, where you can study an English or higher education program in Australia.
Step 4: Complete your registration process for your English or higher education program in Australia
Once you have chosen one of the different cities to study in Australia, you must carry out the registration or registration process at your college, university or school, and since this process is different in each institution, in Global Connection We will do all the "heavy" work for you, and we will take care of handling all the corresponding paperwork so that you can register at the institution, and make your study abroad process the best experience from start to finish.
Step 5: Buy your flight tickets and pack your suitcase!
After having completed the previous steps, and having made the payment for your English or higher education program, You must have your flight tickets ready to embark on your trip.
We recommend that you do this purchase in advance, on travel dates where flight prices are cheaper, such as on some weekdays and if you need extra help, you can find some offers on websites such as: Skyscanner, Kayak and Google Flights, which will allow you to find more options when choosing your airline, the date and the value of your air ticket.
And regarding your suitcase, before packing check the climate of the city where you are going to study in Australia, prepare comfortable shoes, adapters to connect and charge your devices, and if you need to bring medications, make sure you need a doctor's letter or prescription, so you can take them to Australia without any problem.
Also know: 5 Tips for traveling to Australia as a student
As additional information: You can work and study in Australia!
If you are studying in Australia, taking an English course or higher education programme, The Australian student visa will allow you to work 20 hours per week during study time and 40 hours during holidays.
In Australia you can get an unskilled job such as: (dishwasher, cleaning, moving, among others) and because of its long-term visa, you can apply for jobs with better income. Keep in mind that the higher the level of English and the longer the duration of the visa, the better the chances of applying and being selected for a job.
Don't forget that from July 1, 2023, working hours in Australia will increase, Now students will be able to work 24 hours a week, that is, 48 hours a fortnight. Likewise, they will have the possibility of extending the time of stay up to 2 more years in this country.
Read also: How to look for work in Australia?
In conclusion, studying in Australia is an opportunity that you should not miss. With a wide selection of educational institutions, high-quality academic programs and a multicultural environment, Australia provides you with an unrivaled educational experience.
Plus, you'll be able to immerse yourself in cultural diversity, enjoy stunning natural landscapes, and explore a number of cities popular with international students.
We hope you have been able to take note, and with this information understand how to study in Australia.
At Global Connection you can get personalized advice at no cost, to make your study program a reality in this destination, in addition to having our services at destination, and to be able to attend a Welcome Session upon arrival in Australia.
Don't miss this opportunity, with the support of Global Connection, you can make your dream of studying in Australia come true easily and safely. Schedule your appointment now!