when you want study English in the USA Many cities may appear that may be a good idea for your objective. But to decide this you must take into account many things, and above all, the advantages of studying in every city. There are some cities in California which are very attractive for new students, but sometimes it is very difficult to decide.
At Global Connection we have worked with thousands of students to give them an excellent experience in the city where they want to take their English courses. That is why we can help you choose the ideal city for you.
 Don't move, because today we will tell you about those cities to study English in California.
If we talk about cities in California to take an English course abroad, we cannot leave behind one of the most beautiful and interesting cities in the state: San Francisco.
This city was founded in 1776, when it was not yet part of the territory of the United States. It was not until 1846 that San Francisco Bay City It was part of the territory of the United States of America.
Today, San Francisco is one of the most interesting cities, so it is very attractive to make a English course in San Francisco.
Its architecture and streets have become an emblem of the state. In addition, it has a delicious climate thanks to its proximity to the Pacific Ocean.
Berkeley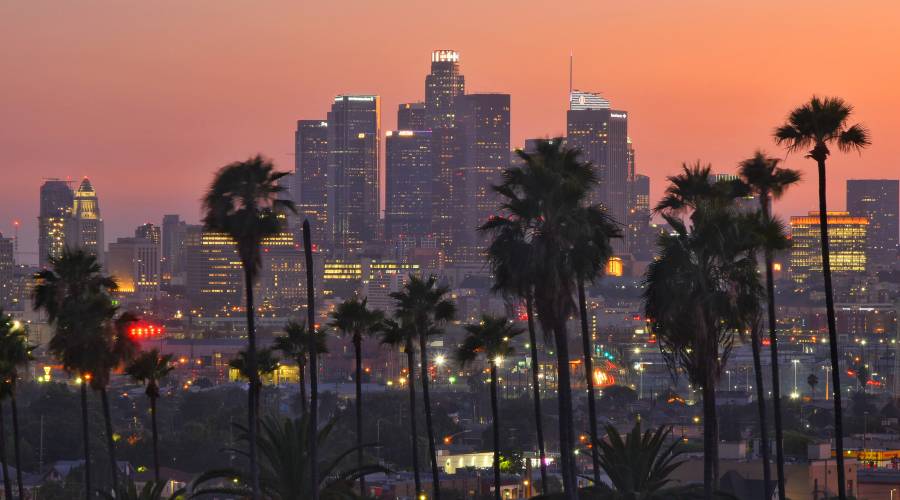 And if we are going to talk about studies, we have to put Berkeley in this listing. A city whose market is moved by the large number of schools what is in its streets.
This city is part of the san francisco bay, but it is quite different from the cities it shares this site with (San Francisco and Oakland). If you are looking to take an English course that helps you connect for a higher education program, doing it in this city is a great option.
By studying here you will share spaces with thousands of university students from institutions such as the University of California.
The Angels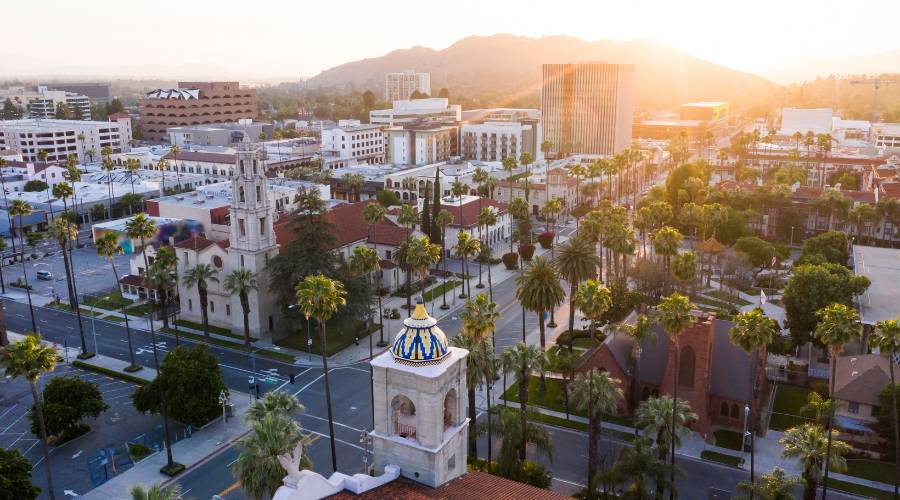 It is important to talk about California and talk about the most famous city in the state: The Angels. The city of stars.
If you are a movie lover, this city is for you, because you will be able to see the city where the entire film industry Americana grew to what we know today. The result is several places full of history, theaters where the most popular films are shown and a Boulevard full of the stars that have marked the history of the industry.
And if what you like is sports, you can also have a great experience in this city while doing a English course in Los Angeles, since you will be able to attend matches of historical teams in the city such as The Lakers in basketball, The Dodgers in baseball, and the Rams in American football.
Saint Barbara
One of the most welcoming cities in the entire state of California is Saint Barbara, which is located almost 2 hours west of Los Angeles.
One of the most popular attractions of Santa Barbara are its paradisiacal beaches, but if what you are looking for is to take an English course, you will find many academies that are scattered around the city in an environment full of young people due to the presence of another headquarters of the University of California.
Without a doubt, in Saint Barbara You will be able to enjoy much of what you can enjoy in Los Angeles in a much smaller and quieter place.
San Diego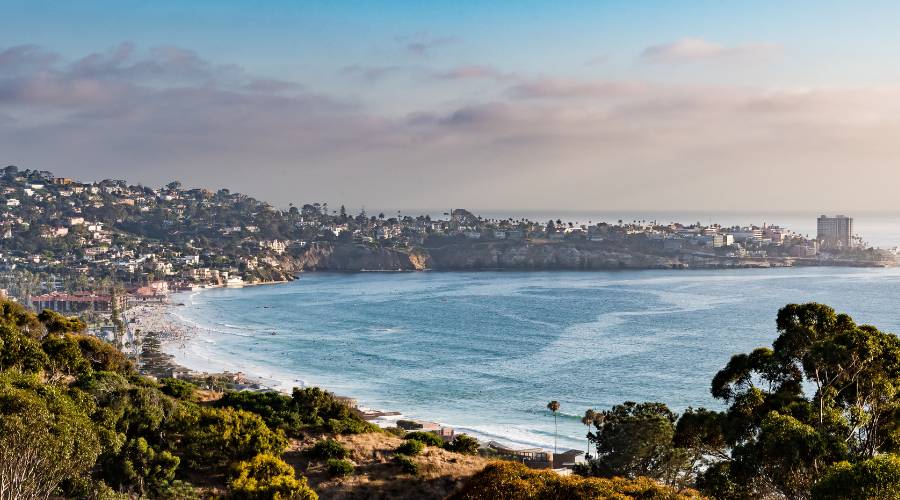 And finally, we have to talk about the most important cities in the south of the state, very close to the Mexico border: San Diego.
In this city you will find many English academies that will help you greatly improve your level of English in a city different from the culture of the previous cities that are part of Northern California.
It is true that you can find many Latinos in this city, however, it does not mean that you will speak a lot of Spanish. Most people in this city speak both languages and practicing English in your daily life in this city is in your hands.
Do you want to know more about our courses in this state? Contact us here.