toronto It is a vibrant and diverse city that offers many opportunities for students who decide to travel to this destination.either. People interested in studying in Toronto will not only be able to receive quality education, but they will also have different job opportunities, because this city has a stable economy and immigration benefits for those who carry out a study program in Canada.
For this, You probably want to travel and study in this destinationIn this article we will tell you 5 recommendations you should know before taking your study trip to Toronto.
Have all the documents and papers ready! An important recommendation for studying in Toronto
The first thing you should do before traveling to study in Toronto is obtain the necessary documentation. This includes a valid passport and a student visa if required. Additionally, it is important to have an acceptance letter from the educational institution you will attend. Be sure to check the specific documentation requirements for international students on the Immigration, Refugees and Citizenship Canada website.
Check where and how much the accommodation costs that you should take into account to carry out your studies in Toronto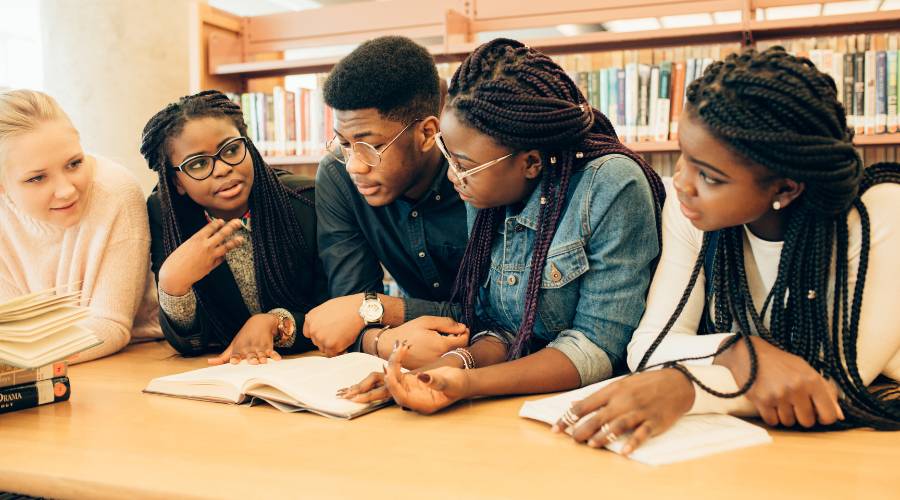 It is important that you find a place to stay before arriving in Toronto, in general, accommodation in this city can be expensive, especially in the city center. Whether in a student residence, shared apartment or family home. Make sure that where you plan to live during your stay is located in an area convenient to transportation and student life, Some neighborhoods or areas where you can get different options to live are:
Parkdale: This neighborhood is located in west Toronto and is known for being a diverse and artistic neighborhood. It offers a wide variety of accommodation options, from budget apartments to shared rooms in houses with multiple tenants.
Kensington Market: Located in downtown Toronto, it is a "very active" neighborhood that attracts many international students and young professionals. It offers a wide variety of accommodation options, from shared rooms to budget apartments.
Leslieville: This neighborhood is located in the east of Toronto and is known for its quiet and welcoming atmosphere. It offers cheaper accommodation options compared to the city center, including apartments and shared rooms.
Likewise, you will also have the option of sharing accommodation with other students, which can significantly reduce costs.
Organize your finances: Prepare an ideal budget if you want to study English in Toronto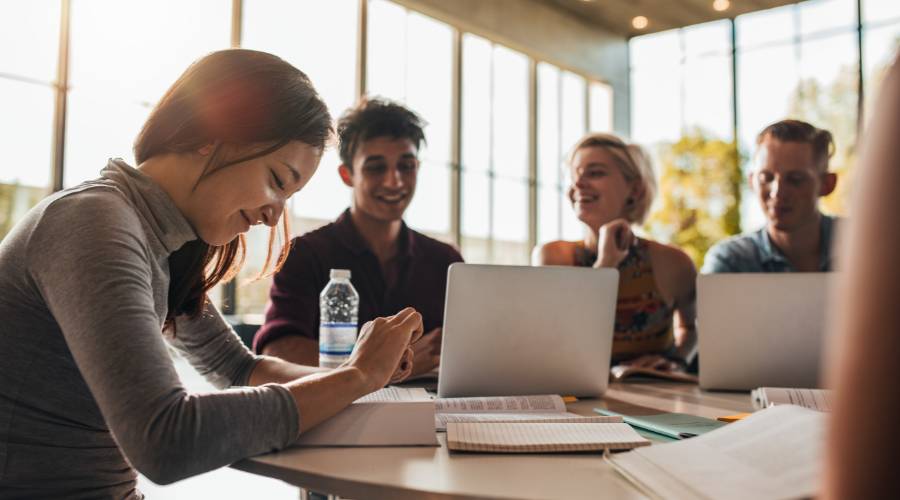 Before traveling to study in Toronto, it is important to plan your budget. This includes the costs of accommodation, transportation, food and personal expenses. It is also important to consider tuition costs and other education-related expenses.
Make a detailed budget and adjust your expenses as necessary to make sure you don't run out of money while you're studying in Toronto.

The cost of accommodation in Toronto can vary significantly depending on location, type and length of stay, but you will need to have between $1,000 to $1,800 CAD*

The cost of public transportation It varies depending on the length of the trip and the type of card used, but in general, you can expect to pay around $3 CAD* for a one-way trip. Students may also consider purchasing a monthly transportation card to save money.

Regarding food, the cost may vary depending on tastes, but it is estimated that as a student, you could spend around $300 CAD* to $400 CAD* per month on food and drinks.


And let's not forget your entertainment expenses. Toronto offers a wide variety of options to do after your classes. You will have the possibility of visiting museums, art galleries, cinemas and live shows, with an approximate $50 to $120 CAD* per month.
Remember that these values are approximate, We recommend that you investigate and plan your expenses carefully to have a clearer idea of the budget needed to live as a student in Toronto.
Check out how to get around the city while studying in Toronto
Public transportation in Toronto is modern and efficient, making it an excellent option for getting around the city, and as a student, you will have the main means of public transportation, such as: the subway, trams and buses.
Toronto subway It has four lines that cover a large part of the city and reach the outskirts. The trains are clean, safe and fast, and the stations are well signposted and equipped with elevators and escalators.
Regarding trams, these are another popular form of transportation in Toronto, with more than a dozen routes covering much of the city center. Trams are a great option for traveling around the city center and allow travelers to see tourist attractions as they go.
Finally, You will have buses, which are the most common means of transportation in suburban areas of Toronto and cover routes that are not covered by subways or trams. The buses are comfortable and modern and have air conditioning and wheelchair ramps.
Don't forget that you can buy your tickets to travel daily, weekly or monthly, or also you can purchase the rechargeable card called Presto, that allows you to pay and travel by different means of transportation in an integrated manner.
Also know: 4 Places to visit in Toronto
Get ready for the weather!
When traveling and studying in Toronto, you should be very clear that this destination has a temperate continental climate, what does it mean? That temperatures can vary significantly throughout the year. So the first recommendation is that you can research the current weather conditions and forecasts to get an idea of what to expect in terms of temperatures and weather patterns.
Bring appropriate clothing, because in this city you can experience very low temperatures in winter and very hot and humid temperatures in summer. Have clothes for every season in your closet, such as winter jackets, waterproof boots, gloves and hats for winter, and light, cool clothes for summer.
Whenever you go to your classes. Wear a suitable coat, be prepared for rain and use sunscreen, As you can see, the climate in this Canadian city is very varied.
In short, traveling and studying in Toronto is an enriching experience that can open many doors for your academic and professional future. With an excellent education, cultural diversity, employment opportunities and quality of life, Toronto is an ideal destination for international students.Do you want to study English, French or do a study program in Toronto? With Global Connection you will have the opportunity to study in some of the best colleges and/or universities in this city Contact us for more information!