As a foreign student in Melbourne, there are several iconic places that you cannot miss. The city of Melbourne is famous for its culture, cuisine and vibrant lifestyle.. There are many attractions to visit and places in Melbourne that are worth visiting to have a unique experience in this great city.
And part of what is interesting it can be to make a study program, an English or higher education course in Melbourne, It is getting to know the city and everything it has to offer to visitors from all over the world who come year after year.
In Global Connection We want you to have a study trip full of excitement, that's why we present five of the places in Melbourne that you should visit while you study.
The Eureka Tower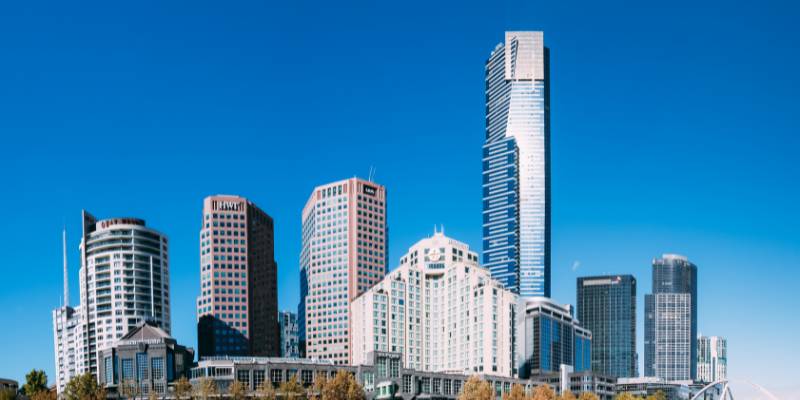 The Eureka Tower is an impressive skyscraper located in the center of the city. At 297 meters high, it is the second tallest building in Australia.
At the top of the tower, there is an observation deck that offers a panoramic view of Melbourne.
If you are a photography lover, this place is a must to capture the best views of the city. You can also experience the thrill of The Edge, a suspended glass platform that allows you to walk on the edge of the tower.
Melbourne's Chinatown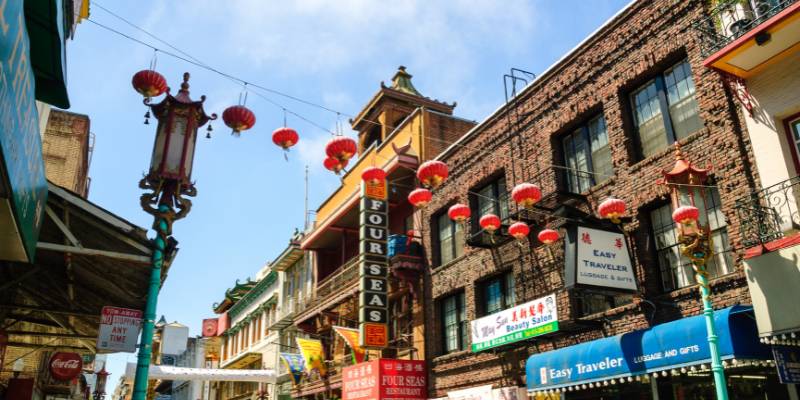 Melbourne's Chinatown is a must-visit place if you are an Asian food lover.
Here you will find a wide variety of restaurants offering authentic Chinese, Vietnamese, Japanese and Korean food. There are also souvenir shops where you can buy souvenirs and crafts.
During Chinese New Year, the neighborhood transforms into a party place with colorful decorations and shows such as the dragon dance.
The State Library of Victoria
The State Library of Victoria is one of the oldest and largest libraries in Australia. It has a collection of more than two million books and other materials, including manuscripts, photographs and maps..
The library is a quiet and cozy place to study or read. Additionally, there are exhibitions and events held in the library, including talks and workshops.
Federation Square
Federation Square is a central square in Melbourne which is a popular venue for events and festivals.
The square has a large giant screen where movies and the most important sporting events in Australia and the world are projected.
During the summer months, The square is transformed into a music and entertainment venue with free concerts and food festivals. There are also restaurants and shops in the square, making it an ideal place to spend a relaxing afternoon.
Also know what is there to do in Melbourne
The National Gallery of Victoria
The National Gallery of Victoria is one of Victoria's leading art museums. Australia. It has an extensive collection of Australian and international art, including paintings, sculptures and photographs.
The gallery has permanent and temporary exhibitions, so there is always something new to see. Besides, Admission is free, making it an ideal option for students on a budget.
These are places you can visit while doing an English course or higher education program. And if you are interested in taking a study trip to Melbourne, at Global Connection we can help you achieve it. Contact us here.