There is no one with more dreams than a recent high school graduate, there is a world of possibilities and opportunities to study and start building your professional future. Something that many would like is to make a undergraduate abroad, but sometimes it seems like a very distant dream.
But what seems impossible is actually completely possible. In Global Connection We are experts in helping our students realize their dreams.
And doing an undergraduate degree abroad has great advantages that are worth taking into account before making a decision.
Today in this Blog we will tell you five advantages of doing your undergraduate degree abroad
Get to know new cultures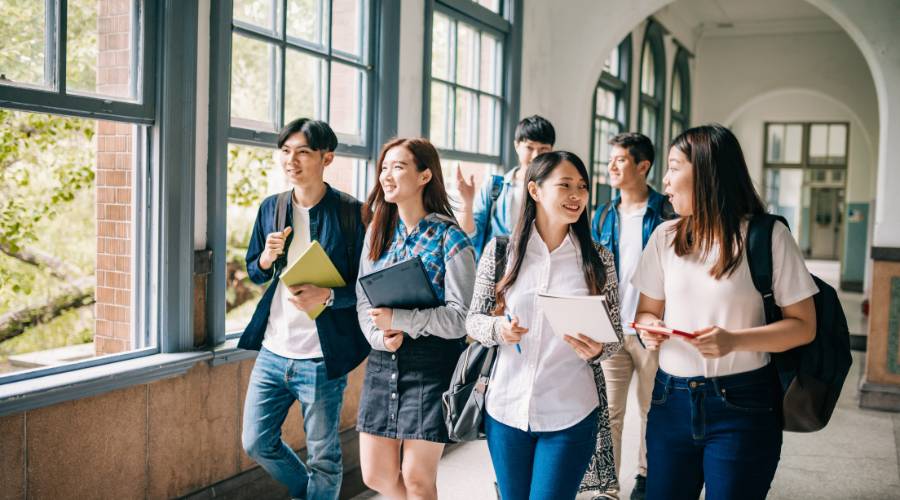 Studying in another country is the perfect opportunity to get to know a new culture and become part of its customs and traditions.
Remember that while you are studying in another country you will not be part of the tourists who come and go, while you are doing your undergraduate degree you will be part of the country's inhabitants. Which means that every day you will have new opportunities to learn about the local culture and you will get to know the depths of its customs.
You may even take some of those traditions with you when you return home.
Study a new language while doing your undergraduate degree abroad
If you choose a destination where another language is spoken, this is your opportunity to show your language skills.
By studying abroad that language that you have been practicing for a long time, you will have to use it on a daily basis for everyday things, to interact with your classmates and even to understand and participate in classes.
So if you decide to do your undergraduate degree abroad, it is time to polish your language skills. Practice now will help you in the future.
New opportunities for innovation
It sounds strange, but it is much more interesting than it seems, since the cultural difference between countries creates the opportunity to innovate in different markets.
Culture is an important part of the way we think and solve different problems. When you travel to do your undergraduate degree abroad, you are nourished by new ideas from that culture.
Now when you face a new opportunity to innovate in your work you will have fresh and interesting ideas to do it, as I told you before, part of the country stays with you when you do an undergraduate degree abroad.
Discover new places and landscapes
Studying your undergraduate degree in the destination is not an impediment to doing a little tourism. It is true that you are not a tourist, but you have the time and peace of mind to discover exciting places and landscapes.
The most exciting thing is that you will have plenty of time to do it without having to run around trying to see thousands of places in a week.
In addition, it is a way to share with the new friends you make at your university or college.
Study at prestigious institutions
Any recent graduate wants to study in prestigious universities and colleges. This means that any degree obtained will be a great addition to your resume and your professional career will start on the right foot.
And the good thing is that many of the institutions you can apply to with Global Connection will give you that prestige you need.
For example, if you want to study in Toronto, Canada, you can study in George Brown College, one of the most prestigious public colleges in the country where you will have opportunities to have a great education for your career.
After knowing all this, are you convinced to do your undergraduate degree abroad? Contact a Global Connection Counselor here to learn about the programs we have for you.