As an international student, it can be difficult to know what to do in a new country, however, every destination has something interesting to do. An example of that, are the activities of England that foreign students can enjoy while improving their level of English with one of the programs offered by the different schools in this country.
And although your English classes are very important, having spaces to entertain yourself is an important complement during your study trip, and we assure you that you cannot miss the great offer of activities to do in this destination.
At Global Connection we want to help you so that you have a great experience in this destination, so we present ten activities that you can do while studying your English program in England.
Also know: How and why to study in the United Kingdom?
Visit famous tourist sites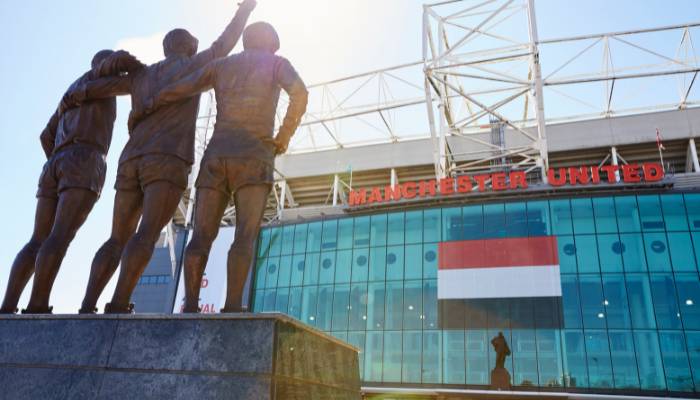 England is home to many famous tourist places, and many of them are located in London. Big Ben, Buckingham Palace and Tower Bridge are just a few examples of the city's most popular tourist attractions.
In addition to London, there are also many other popular tourist attractions throughout the country, such as Stonehenge and Edinburgh Castle. These attractions offer a great opportunity to learn about the history and culture of the United Kingdom while you practice you saw it in classes, in your English program.
Attend a soccer game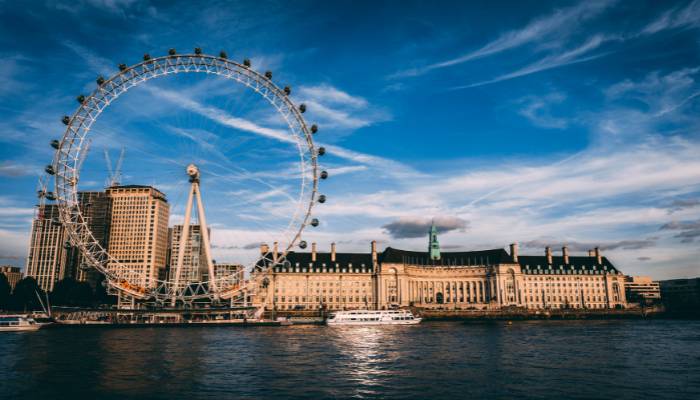 Football is the most popular sport in England, and attending a football match is an experience not to be missed. The most famous teams in the English Premier League include Manchester United, Liverpool, Chelsea and Arsenal; and most of these big teams are in different neighborhoods of London.
However, there are also many other teams in the country that offer a great sporting experience. Whether you like football or not, watching the local teams in action is an exciting experience and will give you a taste of British sporting culture. Can you imagine enjoying a game when you leave your English school in England? Don't imagine it so much, and get ready to make it come true, while you study in this destination.
Explore museums and art galleries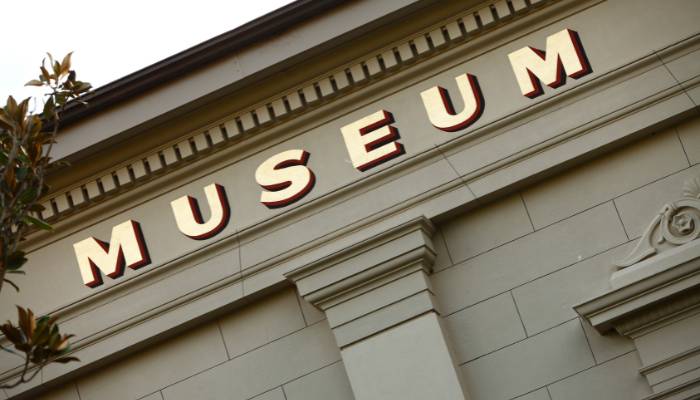 England is home to many famous museums and art galleries, and most of them are free.
The British Museum in London It is one of the most famous museums in the world and is home to a wide variety of historical artifacts. The National Gallery It is also a visit that you should make while studying in this city, since it has a large collection of European art, and for lovers of modern art, The Tate Modern in London is an excellent option.
These places offer a great opportunity to learn about the history and art of England, something that can help you, while you study English in one of the best schools in this destination.
Enjoy live music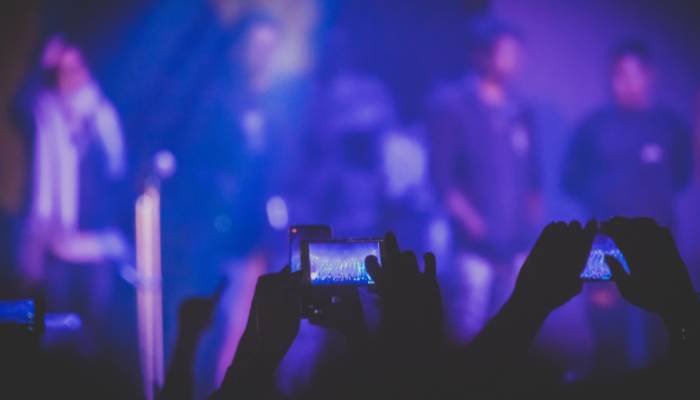 England is famous for its music scene, If not, let's review some bands like The Beatles, Sex Pistols, Muse or even Queen, and their vocalist Freddie Mercury.
There are many places where you can see live music, such as London, with places like the O2 Arena and the Royal Albert Hall, but there are also many other cities that offer a wide variety of concerts, such as Liverpool or the city of Manchester.
From small pubs to large stadiums, there are many places to enjoy live music across the country, which as a student in England, you can go visit and listen, plus you can undoubtedly improve your listening, with a little music, that will positively help your learning while you are studying English in England.
If you pay attention to the programming of many of these places, you will find a presentation that interests you, although it never hurts to know something new on your playslist.
Take a nature walk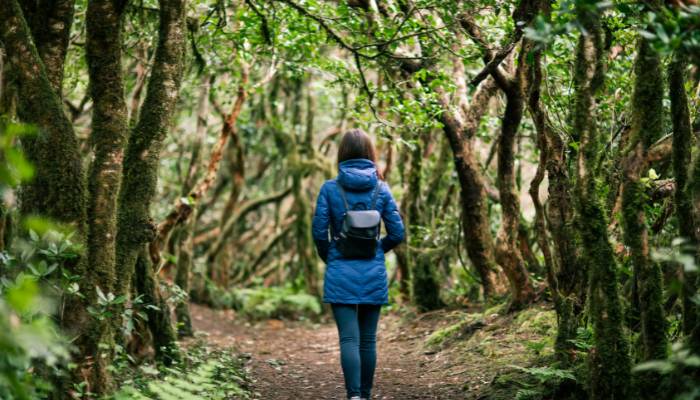 This is a beautiful country with lots of nature to explore. There are many walks and trails you can do to experience the natural beauty of England, from the English countryside to the mountains of Scotland.
The Lake District, for example, is one of those popular places for walks and offers some of the most stunning views in the country. Additionally, there are many national parks and protected areas that you can visit while you are studying an English program in England.
Try British food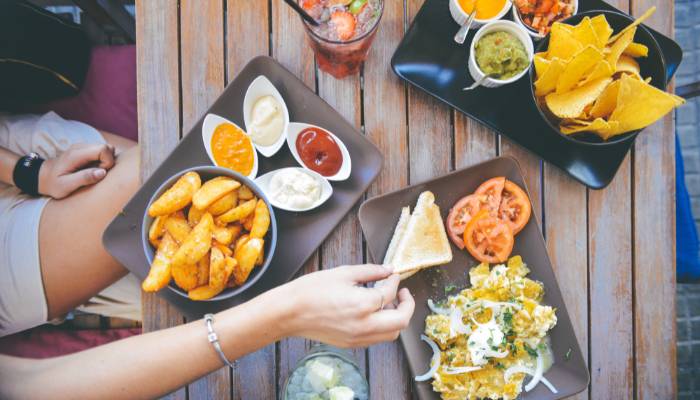 British food has many delicious dishes that you must try while you are studying in England.
From fish and chips to Sunday roast, there is a wide variety of traditional dishes you can try. There are also many vegetarian options available throughout the country, which you can enjoy after your school English classes.
Plus, England is home to many international restaurant chains, so if you miss the food of your home country, you're sure to find a place to enjoy it here!
Visit universities and colleges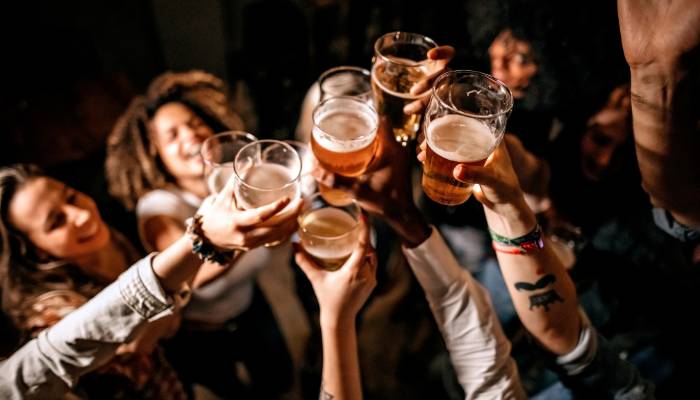 England is famous for its world-renowned universities, and many of them They have impressive buildings and beautiful campuses that are not only part of the country's academic history but also its architectural history.
If you are studying in England, you may be interested in visiting some of these institutions to learn more about them, in case at some point you finish your English course and decide to study a Higher Education program in this destination.
Some of the most famous universities in the country include the University of Oxford, the University of Cambridge and the University of Edinburgh, through which some of the country's brightest minds have passed, schedule this activity in your calendar and enjoy how impressive these buildings can be, where you can study in England.
Enjoy the nightlife
This destination has a great nightlife, and there are many places where you can enjoy a fun night out. London is one of the most popular places for nightlife, with a wide variety of bars and clubs.
Other cities, such as Manchester, Bristol board and LiverpoolThey also have a great nightlife. There are options for all tastes, from electronic music clubs to cocktail bars and traditional pubs, that you will undoubtedly be able to explore with your classmates, or simply alone, at the end of your class schedule for your English program in England.
Visit local festivals
England is considered the home of many festivals, from music festivals to food and drink festivals. These festivals are a great opportunity to experience the local culture and meet new people, while practicing what you learned from your English course in all its splendor.
Some of the most famous festivals include Glastonbury Music Festival, he Edinburgh Fringe Festival theater and comedy, and the Notting Hill Carnival of music and dance.
Sightsee the smaller cities
In addition to big cities like London, England has many beautiful small towns worth visiting.
Bath It is a beautiful city with stunning Roman baths and stunning Georgian architecture. york It is a walled city with a rich Viking history and culture. Edinburgh is the capital of Scotland and has an impressive castle and a host of historical places to visit.
These smaller cities offer a more authentic and picturesque experience of England, and are a great option for those who want to escape the big cities and experience local life.
We recommend you read: Cities in the United Kingdom to study English at a low cost
In conclusion, England offers a variety of exciting and enriching options while you study English in this destination.. From exploring its history and vibrant culture, to participating in traditional sports and enjoying the country's natural beauty, there is something for everyone.
These activities will not only allow you to learn more about England, but will also give you the opportunity to make new friends and improve your level of English outside of the classroom. In short, studying in England is a unique opportunity to grow academically and enjoy everything that this fascinating country has to offer.
Discover the English programs we have in England through our official website, either schedule your appointment with one of our Counselors specialized in education abroad at no cost.